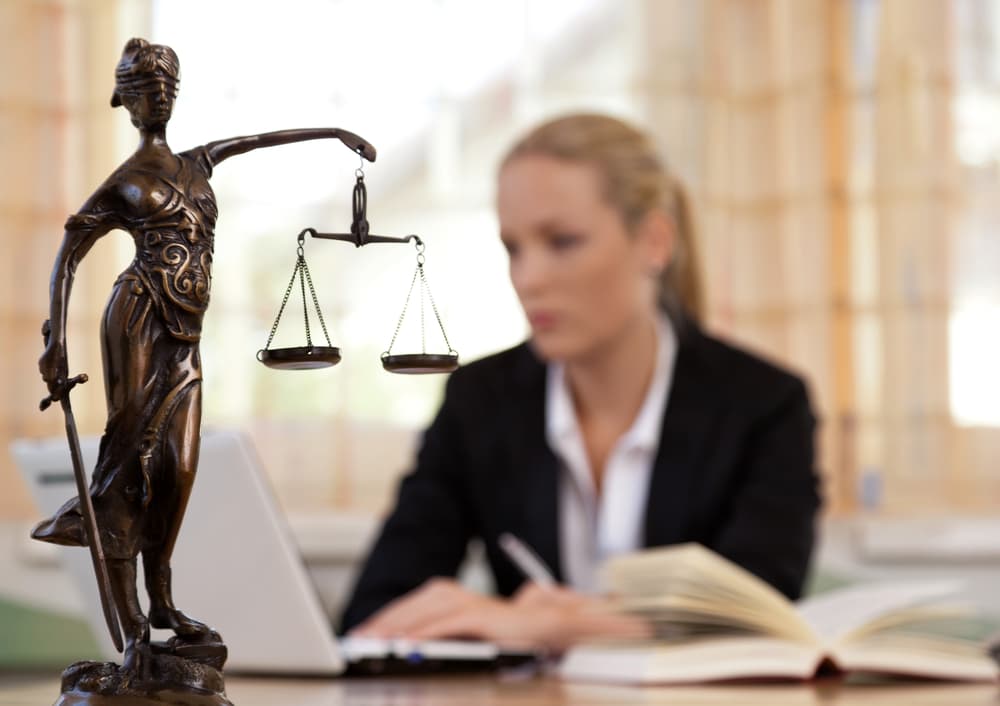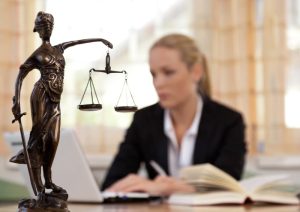 Settlement negotiations can start after the insurance company receives a demand letter from the personal injury attorney. Cases settle during insurance claims if the insurance carrier agrees to the amount of money demanded in the letter.
However, insurance carriers don't want to pay claims. If they can find a reason to deny the claim or offer significantly lower compensation than the demand letter asks for, they will.
Insurance companies investigate accidents to determine whether their policyholder is liable. Offering a low settlement prevents them from compensating the injured party for the total available coverage.
Read more: Why Posting On Social Media After An Accident Can Hurt Your Case
Hiring a personal injury lawyer after you get hurt because of someone else's misconduct is critical. Your lawyer can help you pursue the maximum possible compensation from the at-fault party. You should not settle for an amount that doesn't cover your medical bills and other expenses.
What Is a Demand Letter?
A demand letter is a letter an injured person or their attorney sends to the insurance carrier during an insurance claim. It includes a specific dollar amount for a settlement. It also describes relevant information about the case, such as:
The date, time, and location of the accident
The type of injury sustained in the accident
A timeline of treatment, including dates and medical provider names
Total expenses incurred from the incident
Ways their injuries have changed the injured person's life
The amount of compensation being demanded from the insurance carrier
A description of the incident and why the insured is at fault
You can send your demand letter once you complete treatment. However, you can send the letter even if you need ongoing medical care and assistance. You must include information and documentation about necessary future treatment and the estimated cost to support the amount of money you demand.
Providing evidence to support the facts of the claim is essential. You should always submit documentation to show you sustained an injury in an accident caused by someone else. Evidence commonly used in personal injury cases includes:
Security camera footage of the accident
Hospital records, rehabilitation notes, imaging test results, and other medical evidence
Receipts, bills, and other documents showing total expenses from the injury
Accident scene photos
Read more: Five Tips For Talking To Your Doctor About Your Car Accident Injuries
How Long After the Demand Letter Can I Expect a Settlement?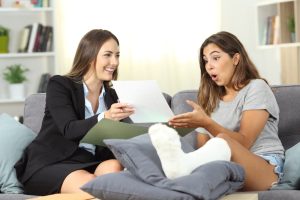 Typically, insurance companies respond to demand letters within 30 to 45 days. However, some never respond. Others ask for more time to review the letter and related evidence.
Since insurance carriers perform investigations to decide if the claimant is entitled to compensation, it can take time before you hear an answer. It doesn't necessarily mean they're ready to settle if they get back to you about your letter.
Three outcomes can occur after sending a demand letter in a personal injury case:
Demand accepted – The insurance company responds by saying they accept your demand and agree to provide a settlement check for the amount in your letter.
Counteroffer and settlement negotiations – The insurer might provide a counteroffer to begin the negotiation process. The number they offer will be lower than the demanded amount.
Denied claim – The insurance carrier doesn't accept liability for its policyholder and denies the claim.
Although a general timeframe of 30 to 45 days gives you an idea of how long it might take to enter into negotiations, a settlement will usually take much longer. Various factors can affect how long you'll wait, such as:
Following up with the insurer – Your personal injury attorney will likely follow up with the insurance company regularly. They want to ensure nothing slows down the process and avoid unnecessary delays.
Size of the company – Massive insurance companies have hundreds or thousands of employees. Some well-known carriers use a streamlined process to speed up the duration of claims. However, if you're dealing with a small insurance company, it can take months before they look at your demand letter.
Claim size – The size of the claim can also affect the speed of a settlement. Reviewing hundreds of pages of medical records takes time. On the other hand, a small claim with only a few treatment dates could receive a quicker response.
Read more: How Are Personal Injury Settlements Paid Out
Contact a Trusted Personal Injury Lawyer Today
At Goings Law Firm, LLC, we have experience representing injured clients in various personal injury matters, such as car crashes, workers' compensation, and medical malpractice. We believe in helping South Carolina residents hold people and companies liable for the harm they cause. You won't be in this fight alone. We will remain by your side until the end.
If you sustained injuries in an accident due to someone else's wrongdoing, call the personal injury attorneys of Goings Law Firm, LLC in Columbia at (803) 350-9230 for your free consultation.