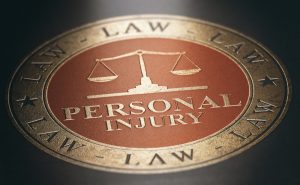 The South Congaree personal injury lawyers of Goings Law Firm, LLC understand the pain and suffering that a serious accident or injury can cause. If you were injured in an accident through no fault of your own, you are probably dealing with the stress created by dealing with your injury, possibly losing wages because you can't work, and daunting medical bills.
It's bad enough that you are dealing with the consequences of a physical injury. Now you must also face the task of going up against an insurance company or the at-fault party to get compensation for your accident-related injuries and losses. The entire situation is frustrating, and we feel your pain.
The experienced personal injury lawyers of [firm name] are there to handle every aspect of your case while you put the pieces back together and work to move forward with your life. Our proven track record of recovering compensation for our clients is something we are very proud of.
Let us represent you. We offer a free consultation where we can talk about your personal injury and discuss legal options for your financial compensation.
What a Personal Injury Lawyer Can Do for You
After you've contacted medical and emergency services, a South Congaree personal injury attorney is the first person you should call if you have been injured because of someone else's negligence, carelessness, or wrongdoing.
Do it now and get the ball rolling on your personal injury claim or lawsuit. The longer you wait, the harder it will be to gather the appropriate evidence and recall all the relevant details of your case. Plus, the sooner you act, the sooner you can put your full attention on your healing and recovery.
Here are some of the ways a South Congaree lawyer can help you:
We can listen to your personal story and answer any questions you may have about how to obtain compensation. From there, we can lay out your legal options and assess the value of your claim.
We can fully investigate your accident to uncover all potentially liable parties. We will gather evidence, such as medical records, pay stubs, financial documents, and driver logs. We will speak to eyewitnesses and may hire expert witnesses to testify on your behalf.
We can do all the paperwork required. This may include documents required for your claim with the at-fault party's insurance company, documents the court requires, or documents required by your employer. We will also help you make sure all of this is filed on time.
We can aggressively negotiate with the insurance company on your behalf to obtain a full and fair amount of compensation in a settlement.
If a settlement can't be reached, we are prepared to represent your interests in court. In that arena, we will fight to get you the justice and compensation you deserve.
We can and will support you throughout your case. We will provide you with the respect and personalized attention that you deserve.
Practice Areas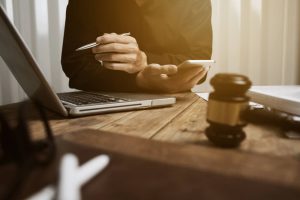 With our collective decades of experience, our lawyers are familiar with all types of accidents that can result in serious injuries. We've handled all of these types of cases and more:
Types of Injuries
You can be seriously injured in any number of ways. If your injuries occurred in an accident that was someone else's fault, you could be entitled to compensation. These are some of the types of injuries we often see in our clients' cases:
Paralysis
Head and neck injuries
Organ damage
Internal bleeding
Soft tissue injuries
Lacerations
Traumatic amputation
We know the kind of hardship these injuries can cause for victims and their families. Some injuries result in lifelong disabilities and lifelong medical expenses. When the injury wasn't your fault, you shouldn't have to face the financial consequences. We can help you pursue compensation from the at-fault party.
What Compensation Is Available?
When you've been injured through no fault of your own, you'll no doubt be getting a growing stack of medical bills from the treatment of your injury. You might be out of work because of your injury, and if so, you're probably wondering how you're going to pay your usual household bills, much less the medical bills you weren't expecting.
You might be eligible for compensation for any of the following accident-related losses, depending upon the severity of your injuries, the duration and extent of your recovery, and other factors:
Medical expenses
Lost wages
Lost future wages
Property damage
Loss of consortium
Loss of quality of life
Pain and suffering
Why Choose Goings Law Firm, LLC?
For more than a decade, Goings Law Firm, LLC has been representing those injured by the wrongdoing of others in South Carolina. We have obtained multiple multi-million-dollar awards and settlements for our clients, and we will put the same skillset that achieved those results to work on your case. You can read testimonials from our past clients about our work for them.
We have been recognized by U.S. News & World Report as one of the Best Law Firms in Personal Injury Litigation. We've been given a rating of 10.0 by Avvo, and we've been included in the Legal Elite of the Midlands for multiple years. Our founder, Robert F. Goings, has been declared a "Super Lawyers Rising Star" for three years running. We've been given an AV rating by Martindale-Hubbell, which is the highest rating they offer.
Since we are a locally owned and operated law firm, we understand the particular challenges facing accident victims in South Carolina. We will use our hard-won knowledge and experience to help you get justice.
Contact Our South Congaree Legal Team Today
We know that money is probably tight right now. We work on a contingency-fee basis, which means you pay us nothing upfront. When we get compensation for you, we'll get paid. If we don't get you any money, you owe us nothing.
Here at Goings Law Firm, LLC, we'll use our experience and dedication to work to get you the compensation you deserve. Call us at (803) 350-9230 or contact us online for a free consultation today.