Kershaw County Personal Injury Lawyers
Have you been injured in Kershaw County, South Carolina?  Contact the Goings Law Firm, LLC today for a free consultation. Injuries are a normal part of life, and in most cases, the effects that injury victims may have to face are relatively minor. However, in some situations, an injury can have far more profound consequences. In the case of serious injuries, victims and their families may have to cope with crushing financial losses, devastating psychological trauma, and permanent changes to their lifestyle.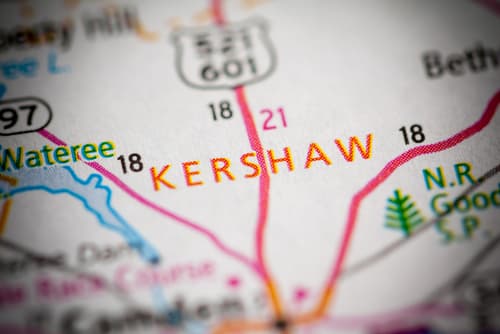 For all of these reasons, individuals who have been injured in an accident caused by another person's recklessness or negligence are often entitled to seek compensation for the damages they've suffered. If you've been injured because of another party's wrongdoing, the Kershaw County personal injury lawyers with the Goings Law Firm, LLC, fully understand the serious nature of the situation you are facing, and we work tirelessly to provide accident victims with the support and representation they need and deserve.
Our Personal Injury Practice Areas
Personal injury law is remarkably broad in scope, and injury victims need the help of an attorney with experience handling cases similar to their own. At the Goings Law Firm, LLC, we are fully prepared to offer our assistance to clients in cases involving:
Pain and Suffering
Soft Tissue Injuries
In addition to our personal injury representation, our dedicated legal team also has experience providing assistance to clients in situations involving:
Intellectual Property Disputes
These are just some of the areas in which we are prepared to offer assistance.
Talk to a Personal Injury Attorney that Represents Kershaw County
If you have been injured or otherwise harmed as a result of another person's actions, you don't have to go through this difficult experience alone. Our clients say that we live by our values of hard work, honesty, and justice for all. We have helped people in the Kershaw Country get the compensation needed to recover after an accident.
Learn more about what we can do for you by reading answers to frequently asked questions. Then, when you're ready to discuss your case, contact the Personal Injury Attorneys of Goings Law Firm, LLC today by calling (803) 350-9230.
We represent the people of Kershaw County.