When you seek medical treatment for injuries you suffered in a car accident, you likely are not thinking about your claim for compensation. But the doctors that you seek treatment from for your car accident injuries can serve as an important resource to help you secure the financial recovery you need and deserve. Below we've compiled five important tips to keep in mind when talking to your doctors about your car accident injuries.
Make Sure to Mention that You Were Involved in a Car Accident
First, you should ensure that your treating physicians know that you are seeing them for injuries that you suffered in a car accident. If you simply go into your doctor's office complaining about pain or other physical limitations without letting them know that you were involved in a car crash, your doctor may not think to ask you if you had been in an accident.
When your doctor knows that you are seeking treatment following a car accident, they will note that in your medical records and treatment notes. These can help serve as evidence to link your injuries to the accident so that you can get compensation for your medical expenses and other losses related to those injuries. Your doctor's notes may also help explain how the car accident caused your injuries, such as by explaining how the force of the accident resulted in the injuries you've suffered.
Provide a Full Medical History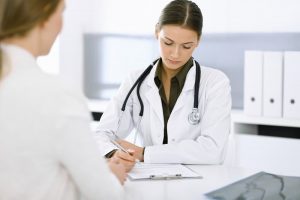 If you are seeing a doctor other than your primary care physician who has been providing regular care to you in the past, you should make sure that your treating doctor has your full medical history. In many cases, insurance companies and at-fault drivers try to avoid liability for car accident injuries by trying to claim that those injuries were caused by pre-existing conditions such as degenerative disc disease or arthritis.
If the doctors treating your car accident injuries don't have your full medical history, they may end up being unable to provide persuasive medical expert testimony in your case. The insurance company may try to challenge their credibility by showing that your doctors did not know about certain pre-existing conditions you may have had and therefore did not consider whether those conditions caused or contributed to the injuries you have claimed.
Be Detailed and Specific about Your Symptoms and Complaints
When seeking medical attention after a car accident, you should make a point to provide detailed and specific descriptions of the pain and symptoms that you are experiencing. Providing your doctor with as much detail as possible will help them to accurately diagnose your injuries and identify the prognosis of your expected outcome from your treatment.
In addition, providing some details about the car accident can help your doctors conclusively link your injuries to the crash. Important details you may want to provide include what kind of accident you were involved in or how your car was impacted (for example, if you were involved in a T-bone or rear-end accident), where you were sitting in the car, or whether your body impacted the steering wheel, dashboard, or another object in your car.
Go Over Your Treatment Plan and Prognosis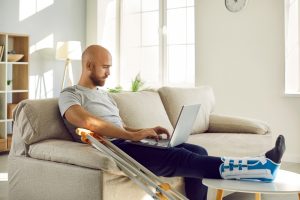 You should also take the time with your doctor to fully understand your course of treatment and your expected prognosis, or what degree of recovery your doctor expects you to make. This can later become important if you are facing a long road of treatment and rehabilitation and need to pursue future medical expenses in your car accident claim.
Or if your doctor expects that you will be left with some degree of physical limitation, you will want to know so that you can pursue financial compensation for that as well.
Discuss Your Work Limitations
Finally, you should confirm with your doctor whether you can return to work while treating your injuries and whether you require any accommodations to safely work in your job. This information can prove helpful if your doctor advises that you should stay off work due to your limitations, as it can allow you to claim compensation for lost wages/income or future earning capacity.
Contact Us after Being Injured in a Car Crash
If you were injured in a car accident, reach out to the Columbia car accident lawyers of the Goings Law Firm, LLC today for a free, no-obligation consultation. You'll be able to speak with a car accident attorney about your case. We can go over what you should talk to your treating physicians about to make sure that the medical evidence in your case helps establish your right to compensation. Call us at (803) 350-9230 or use our website's contact form to talk to a member of our legal team today.