We all have a responsibility to be careful not to harm others. Many of us take that duty seriously as we go about our lives each day. Some people and companies, however, neglect to act with a reasonable amount of care, and their actions often lead to other people being harmed. Injured parties deserve to hold these wrongdoers accountable. Injured parties can pursue legal action against the people or companies who harmed them to get compensation for their injuries.
If you've been injured due to the negligent or reckless actions of an individual or business, you can exercise your right to pursue compensation by contacting the West Batesburg-Leesville, SC, personal injury lawyers from Goings Law Firm, LLC.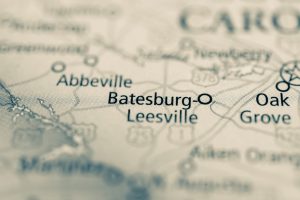 Over the past decade, our firm has helped hundreds of clients get the compensation they deserve for their injuries. We've fought to hold wrongdoers accountable on behalf of our clients. With our dedication and passion for the work we do, we've successfully secured millions of dollars in compensation for our clients for their injuries.
Call Goings Law Firm, LLC at (803) 350-9230 or contact us online to schedule a free case evaluation with our experienced West Batesburg-Leesville, SC, personal injury lawyers. We'll discuss your injuries and determine the best course of action to get the compensation you deserve.
Types of Cases We Handle
Goings Law Firm, LLC represents injured parties in various cases. Our personal injury lawyers have extensive legal skills and years of experience handling the following types of cases:
Contact Goings Law Firm, LLC if you've been injured in any of the above types of accidents. We can discuss whether we can represent you in your case.
Compensation You May Be Entitled To
You can pursue compensation to cover the costs you've incurred related to your injuries. In the legal system, compensation is called damages. There are two types of damages that you may be entitled to:  economic damages and non-economic damages.
You can receive economic damages to cover the costs that are more easily calculated. These are financial costs that have directly resulted from your injuries and can include:
Loss of wages or income
Medical expenses and costs of future medical treatment
Cost to replace or repair damaged property
Loss of future earning
You could also receive economic damages if you file a lawsuit for the wrongful death of your spouse, parent, or child. The economic damages you obtain may compensate you for your and your loved one's losses, such as:
Cost of your loved one's medical treatment for the injuries that led to their death
Funeral expenses
Burial expenses
Loss of your loved one's income and benefits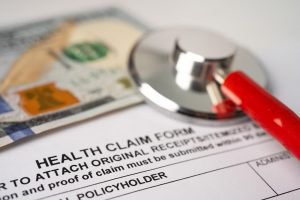 The other type of damages, non-economic damages, are compensation for the injured party's psychological and emotional trauma. Without the help of an attorney, these costs can be hard to place a value on. You could be compensated for the following losses:
Pain and suffering
Scarring, disability, and disfigurement
Loss of quality of life
Loss of enjoyment of life
Non-economic damages could compensate you for your deceased loved one's pain and suffering as well as your own pain and suffering. You could also be compensated for your loss of consortium. Loss of consortium is the loss of your relationship with your loved one, such as the companionship of a deceased spouse or the guidance of a deceased parent.
If, after filing a personal injury or wrongful death lawsuit, your case goes to trial, a judge or jury could award punitive damages in your case. Even though you might be awarded punitive damages, they're not actually meant to be an award for your losses. These damages are rare and are awarded to the injured party to punish the at-fault party, so they don't repeat the same behavior that led to your harm. You would have to prove with clear and convincing evidence that the at-fault party acted recklessly, willfully, or wantonly.
What Is the Process for Pursuing Compensation for My Injuries?
Your best chance of obtaining full and fair compensation for your injuries is to hire an experienced personal injury lawyer who can advocate for your rights and interests.
When you hire the personal injury lawyers from Goings Law Firm, LLC, we'll thoroughly investigate what led to your injuries. We'll also collect the evidence we need to build a strong personal injury claim or lawsuit to try to obtain maximum compensation for your injuries.
In some personal injury cases, such as auto accident cases, we'll need to file a personal injury claim with the insurance company of the person who is responsible for your injuries. We may need to negotiate with the insurance company to secure an offer of a fair settlement to satisfy your claim. If they don't offer a settlement for the full value of your claim, then we can move forward with filing a personal injury lawsuit. In other personal injury cases, there isn't an insurance company involved, so we would only file a personal injury lawsuit.
After a personal injury lawsuit is filed with the court, we'll litigate your case in a trial, arguing for the judge or jury to award you the compensation you deserve. The court could award you compensation or could decide that you're not entitled to receive any compensation for your injuries.
Goings Law Firm, LLC Is Here to Help You
The personal injury lawyers of Goings Law Firm, LLC in West Batesburg-Leesville, SC, can help you take legal action to get the compensation you may be owed for your injuries. Don't go through this challenging time alone. Call us today at (803) 350-9230 to schedule a free case evaluation, and let us look out for your best interests.