Columbia Camp Lejeune Toxic Water Attorneys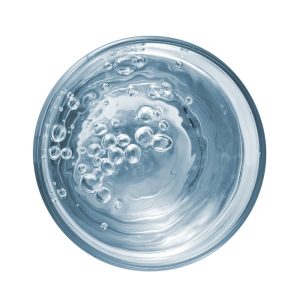 For over 30 years, between 1953 and 1987, drinking water at Camp Lejeune, a United States Marine Corps base in North Carolina, was contaminated with dangerous chemicals linked to cancer, Parkinson's disease, birth defects, and more. Over one million Marines, Marine families and civilian workers at Camp Lejeune were exposed to toxic water.
Now, people affected by the water contamination can seek monetary compensation. Those who lived or worked at Camp Lejeune for 30 days or more between 1953 and 1987 may be eligible to file a claim. Additionally, the decedents of the impacted person may qualify for a claim if the affected person is deceased.
Marine Corps Base Camp Lejeune was established in 1942 to help train Marines for the beach landings that would be instrumental in winning World War II. Unfortunately, the Navy engineers who designed the base drew its water from a shallow aquifer that was soon polluted by the military activities.
The water began to be contaminated from benzene from fuel, dry cleaning, and other chemical solvents known as Trichloroethylene (TCE) and Tetrachloroethylene (PERC), Vinyl Chloride used in production of PVP, lead and acid from batteries, and many years of munitions and other military waste dumped over several decades. Navy officials claim that this contamination, which was largely odorless and tasteless, were not detected until 1985, when the poisoned wells were shut down. Four years later, in 1989, Camp Lejeune was designated a hazardous waste site under the federal Superfund law, which triggered an investigation by a branch of the Centers for Disease Control and Prevention to determine if there were threats to human health.
Various scientific studies have revealed the water at Camp Lejeune was among the most contaminated and toxic in the country at the time. The Agency for Toxic Substances and Disease Registry (ATSDR) published a report that discovered rampant contamination spanning decades and exposed the severity of the water contamination at Camp Lejeune. The ATSDR report found that Volatile Organic Compounds (VOCs) seeped into the water treatment plants that supplied the base and its residents. Camp Lejeune residents and workers drank, bathed in, cooked with, and used contaminated water for decades. Certain chemicals in the water at Camp Lejeune were measured at levels up to 3,400 times the regulated safety standards.
This summer, the U.S. Congress passed the Camp Lejeune Justice Act as part of a broader bill to provide health coverage to millions who were sickened by smoke from "burn pits" during the wars in Afghanistan and Iraq. The Camp Lejeune Justice Act allows Marines, family members, and any civilian contractors harmed by the toxic water, which was supplied to the base for decades, to pursue compensation through administrative claims, and ultimately, lawsuits. The 2022 Camp Lejeune Justice Act is intended to cover all types of compensatory damages, including permanent injury, emotional losses, loss of consortium, disability, and wrongful death.
Who may file a Camp LeJeune claim to receive Benefits?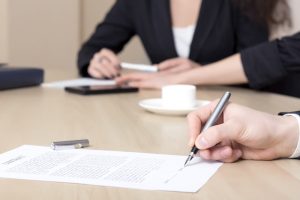 Marines, Sailors, their families and civilian employees who were stationed at Camp Lejeune for 30 days between 1953 and 1987 are eligible to file a Camp Lejeune Claim.
If you served at Marine Corps Base Camp Lejeune or Marine Corps Air Station (MCAS) New River in North Carolina, or if you were there as a family member or civilian employee, you may have had contact with contaminants in the drinking water there. Scientific and medical evidence has shown an association between exposure to these contaminants from the water at Camp Lejeune and development of certain diseases later on.
Recognized Injuries from Contaminated Water at Camp Lejeune
Contaminated drinking water at Camp Lejeune has had several dangerous and deadly health effects. Leaking into the water supply that served the base and its residents, these chemicals were the direct cause of countless life-altering medical conditions and deaths.
Bladder cancer
Breast cancer
Esophageal cancer
Female infertility
Hepatic steatosis
Kidney cancer
Leukemia
Lung cancer
Miscarriage
Multiple myeloma
Myelodysplastic syndromes
Neurobehavioral effects
Non-Hodgkin's lymphoma
Renal toxicity
Scleroderma
Parkinson's disease
There may also be other less-common diseases and medical conditions linked to toxic exposure from the tainted water supply at Camp Lejeune during this same timeframe, including leukemia, lung cancer, heapatic steatosis, breast cancer, esophageal cancer, kidney cancer, miscarriage, neurobehavioral effects, renal toxicity, and scleroderma.
The Department of Veterans' Affairs has recognized that exposure to the contaminated water affects not only service men and women but also their family members, contractors, and civilian employees and personnel who were similarly stationed at the military base. Studies performed by the Agency for Toxic Substances and Disease Registry ("ATSDR") have created models to ascertain the full reach of the contamination of the water based upon available data.
Contact a Camp Lejeune Water Contamination Lawyer
Overall, the toxic water contamination at Camp Lejeune serves as a reminder of the importance of proper waste disposal and the potential consequences of neglecting this responsibility. It is crucial that we take steps to prevent similar incidents from occurring in the future.
The Goings Law Firm, LLC is a sophisticated ally to anyone who spent at least 30 days at Camp Lejeune during the period of toxic exposure. We encourage innocent victims whose health was impacted due to toxic drinking water at Camp Lejeune to reach out to us for a confidential conversation about your health problems and legal options. To determine if you are eligible for filing a claim, please call the Camp Lejeune attorneys of the Goings Law Firm, LLC at (803) 350-9230 to speak with an attorney.