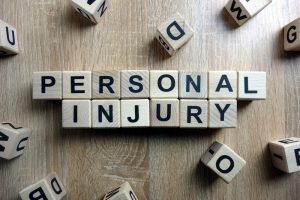 If you sustained injuries in an accident due to someone else's negligent or careless actions, do not hesitate to contact Goings Law Firm, LLC. We can investigate the circumstances of your injury to determine who was at fault and pursue compensation on your behalf. You might be entitled to a financial award for your injury, medical expenses, and other costs you incur.
You likely don't spend time thinking about how you'll handle an unexpected accident, such as a motorcycle crash or exposure to a dangerous chemical. Many people are in shock after sustaining a severe injury and can't decide what steps they should take next. It's an overwhelming and scary experience. Facing necessary medical treatment and expensive bills while recovering disrupts a person's daily routine.
Goings Law Firm, LLC understands that you face an uphill battle after getting hurt in an accident someone else caused. We are ready to provide the legal representation you need to hold the at-fault party liable for their actions. We will work with you closely on your case and advise you about the strategies that could achieve the best possible result for your case. You can depend on us to fight by your side until the end.
Call Goings Law Firm, LLC today at (803) 350-9230 for your free consultation with one of our personal injury attorneys in Blythewood, SC.
Personal Injury Cases We Handle
At Goings Law Firm, LLC, we have experience representing accident victims in a range of personal injury cases, such as:
You should reach out to Goings Law Firm, LLC immediately after any type of accident. One of our Blythewood personal injury attorneys can review the circumstances of your case and determine what we can do to help.
Compensation Available in a Personal Injury Case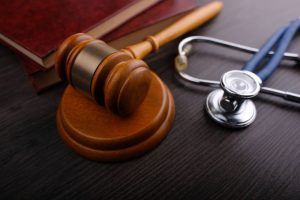 The compensation you recover will depend on multiple factors, such as the severity of your injury, the determination of who was at fault for the accident, and the total value of your expenses and other losses.
You could file a claim with the at-fault party's insurance company and receive a settlement to compensate you for accident-related losses, such as:
Medical expenses
Pain and suffering
Loss of enjoyment of life
Emotional distress
Lost wages
Lost earning capacity
Property damage
You might also recover punitive damages. However, this form of compensation is only available in a personal injury lawsuit. You must provide clear and convincing evidence of the defendant's wanton, willful, or reckless conduct for the court to make an award of this type to you.
Some accidents are traumatic and have fatal consequences. If you lost a family member due to someone else's wrongdoing, you might be entitled to compensation in a wrongful death case.
Only the administrator or executor of the deceased's estate can file a wrongful death lawsuit. The recovered compensation might cover losses, such as:
Lost financial support and benefits
Medical bills and costs related to the fatal injury or illness
Pain and suffering endured by surviving family
Funeral and burial expenses
Loss of the deceased's companionship, care, and protection
Loss of judgment, experience, and knowledge the deceased can no longer provide
Frequently Asked Questions
The Blythewood personal injury attorneys of Goings Law Firm, LLC understand the confusion of pursuing legal action after an accident. The process can be complex to handle on your own. You should not take on a personal injury case without the help of an experienced lawyer.
Below are the most common questions clients ask us. You should review them so you can prepare yourself for what you might face while seeking compensation from the at-fault party.
Can I talk to the insurance company about my claim?
If the at-fault party's insurance carrier contacts you, avoid discussing the details of your claim with them. You don't have to speak with them about the accident, your injury, or any other information associated with the case.
Insurance companies want to avoid paying claims by any means possible. If they can find a reason to offer a lowball settlement or deny your claim entirely, they will. That means they might try to obtain information from you that they can use as evidence against you.
Inform the insurance adjuster you hired Goings Law Firm, LLC and give them our contact information. We can communicate with them on your behalf, so you don't risk saying the wrong thing.
What should I do if I can't afford to hire an attorney?
At Goings Law Firm, LLC, we know the financial burden that follows being injured in an accident. Many people can't afford the cost of treatment and legal fees. However, you don't have to worry about additional expenses when you hire us.
Our personal injury attorneys in Blythewood, SC, take cases on contingency. That means you don't have to pay us upfront to represent you in your personal injury case. We won't expect you to pay our legal fees unless we secure compensation for you.
How much time do I have to file a personal injury lawsuit?
South Carolina has a statute of limitations for personal injury cases that allows a three-year timeframe to file suit. That means you must file your lawsuit within three years from the date of the accident.
Two exceptions could potentially toll the statute of limitations, meaning you could delay or extend the timeframe. These exceptions include:
Disability – If you are under 18 years old or deemed mentally insane at the time of the accident, the period of your disability will not be part of the allotted time for filing suit. However, you cannot pursue your case beyond one year after the disability ceases or five years for any disability except infancy.
Out of state – If the defendant leaves South Carolina before you file suit and remains absent from the state for at least one year, their absence will not count towards the three-year timeframe.
Contact Us
Goings Law Firm, LLC is proud of our reputation in the legal community. We have received various awards and accolades for our hard work and positive case results. We hold a 10.0 Superb rating from Avvo and an AV® Preeminent rating from Martindale-Hubbell, the highest possible ratings a lawyer can receive.
If someone else's conduct caused your injury in an accident, call Goings Law Firm, LLC at (803) 350-9230 today. One of our experienced and trusted Blythewood personal injury attorneys will discuss your case with you during a free consultation and help you get on the road to recovery.