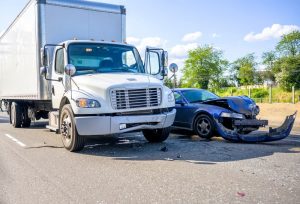 When it comes to road accidents, there are many different variables to factor in. But these differences manifest in particularly significant ways when we consider the differences between a car accident and an accident with a commercial truck.
If you have been the unfortunate victim of an accident with a large commercial vehicle and you are considering filing a claim for compensation, it is essential that you understand the important legal differences that may affect your case. Having an experienced lawyer that can help you navigate the legal complexities involved when dealing with truck accident claims may mean the difference between getting what you truly deserve and settling for a "lowball" amount.
Truck Accidents Are Usually More Severe
It may sound obvious, but one of the biggest differences is the severity between a private car accident and a commercial truck accident. Truck accidents have the potential to be far more brutal in just about every way. Because of the size and weight of a semi-truck, the momentum of a moving commercial truck is significantly greater than that of a small car moving at the same speed. Because of this, the impact of an accident is invariably greater. The result of this is not only a far greater amount of damage to the vehicles that are involved but also a vastly increased potential for serious injuries that can be long-lasting, if not permanent.
The Difficulties of Battling a Trucking Company
In terms of the legal process, this may constitute the greatest difference between car accidents and collisions with commercial trucks. If you file a case in the aftermath of an accident with a semi-truck, the lawsuit usually involves a trucking company, not just an individual driver. Because South Carolina law allows a claimant to sue more than one defendant in a single claim, you may have a case against both the driver and the trucking company.
In many ways, this makes the case more challenging. When making a claim against a trucking company, you will be dealing with both their lawyers and their aggressive insurance company. These representatives are incredibly highly trained, and their one goal is to ensure that they do not have to pay out large settlements for these accidents. This is perhaps the main reason that it is so important to work with a personal injury lawyer who understands the tricks these trucking companies, their lawyers, and their insurance representatives have up their sleeves.
Understanding the Accident's Causes
Another major difference between car accidents and truck accidents is how to determine the causes of the accident. Accidents that involve large commercial vehicles are usually the result of different circumstances. While car accidents tend to happen because of human error (driver distraction, speeding, etc.), truck accidents are often the consequence of the trucks' sheer size and mass. These factors make it far more difficult to make proper turns or to stop quickly.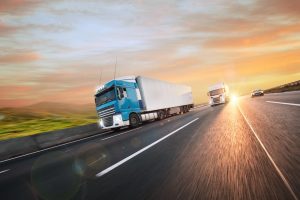 Truck accidents also frequently come about because of equipment failure. Both the driver and the trucking company should be responsible for check-ups and maintenance of the commercial vehicle. Neglect of the truck's upkeep can lead to the malfunction of the vehicle. Alternatively, if this happens due to a manufacturer defect, the lawsuit will involve the manufacturer of the truck or its parts instead of (or in addition to) the trucking company.
An experienced personal injury lawyer will have the knowledge and the skill necessary to investigate the precise cause of the truck accident. This typically involves analyzing trucking logs, the company's safety records, and the driver's records, along with their related licensing and training. When it comes to truck accidents, this analysis is generally far more complicated than it is with car accidents.
General Complexities of Truck Accident Cases
While car accidents come with their own challenges, commercial truck accidents tend to involve more significant damages and multiple parties. Determining the financial damages (such as the cost of medical care, loss of earnings, etc.), non-financial damages (physical and emotional pain and suffering), and punitive damages (for a trucking company that has acted in bad faith) presents multiple complex challenges in truck accidents. Therefore, the help of a seasoned personal injury lawyer is essential.
If you have suffered injuries or losses in a truck accident in or around Columbia, contact Goings Law Firm, LLC as soon as possible for a free consultation about your case. Our experienced and knowledgeable personal injury team will make you a priority and will be with you every step of the way to help you recover the compensation you deserve. Call us today at (803) 350-9230.