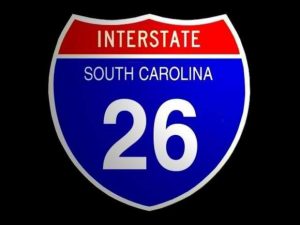 On Friday, July 25 a truck accident closed down a portion of I-26 near Orangeburg County. According to S.C. Highway Patrol, the accident happened in the eastbound lane near mile marker 159. The tractor-trailer was carrying hazardous chemicals, which leaked out during the accident, and DEHEC was called-in to clean up the accident.
If you or some one you know has been injured in a trucking related accident, please call the Goings Law Firm, LLC today!
Collisions caused by 18-wheelers, tractor-trailer trucks, and commercial vehicles can cause tremendous personal injury and in some cases even wrongful death. After a trucking accident, it is best to hire an experienced Columbia trucking litigation attorney as quickly as possible. The Goings Law Firm, LLC has the experience and legal know how to represent you or a loved one recover for the damages sustained from a trucking accident. To discuss you case for free, contact a truck accident attorney at the Goings Law Firm, LLC by calling (803) 350-9230 today.