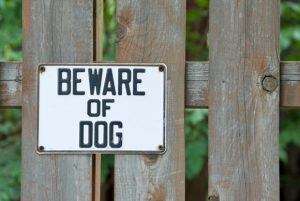 As dog bite lawyers in South Carolina, we stay current with dog bite law statistics.  Dog bite related injuries have become a serious problems throughout the nation.  South Carolina has enacted tough legislation to protect victims of needless dog attacks.
South Carolina ranks 26 nationwide in Dog Bite Injuries in 2013. Last year, nearly 4.5 million Americans were bitten by dogs in the United States.  Of these totals, over 2 million were children and 5,581 were U.S. Postal Service workers. The Insurance Information Institute estimates insurers across the country paid out $483 million in dog-bite claims. The largest insurer for property nationwide, State Farm, paid out $104 million for 3,700 claims.
Dog Bite Injury Statistics from 2013:
20% of all dog bite victims require medical attention
26,935 reconstructive procedures were performed to to repair injuries from dog bites
Adults with 2 or more dogs are 5 times more likely to be bitten
31 dog bite involved deaths
Children are, by far, the most common victims of dog bites and are far more likely to be severely injured.
two-thirds of child victims are bitten in the head or neck
Senior citizens are the second most common dog bite victims.
The average insurance settlement for dog bite injuries was $28,035.00
Dog bite claims accounted for nearly 1/3 of all homeowner liability insurance claims
Here are ways to Prevent or Avoid Dog Attacks in South Carolina:
REMEMBER, ALL DOGS CAN BITE:
People may tell you their dog doesn't bite. Don't buy it. Dog experts say any dog can bite.  Always beware of the Dog!
TIPS ON HOW TO PREVENT BITES:
If you get mail at the front door, put the dog in a separate room and close the door. Screen doors and glass windows are no barrier when a dog really wants to get to a stranger.
Kids need to know not to let the dog out. And don't let the dog see the kids taking mail from a carrier. The dog might consider this a threat.
If a carrier feels uncomfortable with a dog running loose, the dog's owner may have to go to the post office for mail. If the dog is roaming the neighborhood, everyone on the block may have to go to the post office.
Never leave a dog, even the most trusted family pet, alone with a small child.
Always ask permission before touching or playing with a dog you don't know.
Contact a South Carolina Dog Bite Injury Attorney in Columbia Today
If you, your child, or your loved one has been injured in a Dog Attack or accidentally bitten by a dog in South Carolina, contact us today to learn how you may be able to receive compensation for your injuries.  We understand the pain, suffering, and mental trauma that be be caused by a dog attack.  We are experienced dog bite attorneys in Columbia, South Carolina, and offer a no-obligation and free case evaluation by calling (803) 350-9230 or contacting us online.