Serious Accident Involving Dump Truck in Columbia, SC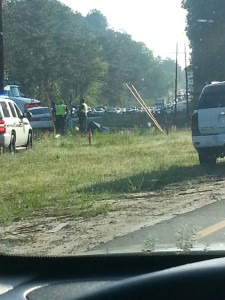 The Columbia Police Department reported a serious trucking accident with injuries at the intersection of Percival Road and Screaming Eagle Road in Columbia, South Carolina that occurred on the morning of Wednesday, April 26, 2014. Investigators said the dump truck appeared to have turned left in front of an oncoming vehicle. The driver of that vehicle hit by the dump truck was transported to a local hospital in Columbia. The condition of the driver is unknown at the time, but we understand that injuries can be particularly devastating from a truck accidents due to the size and weight of these large trucks. Our sincerest thoughts and prayers are with the victim and the family. The Columbia Police Department charged the dump truck driver with violating traffic laws.
Truck accidents, whether caused by large semis or dump trucks, can result in serious and deadly injuries. If you have been injured as a result of a truck accident, our lawyers at the Goings Law Firm, LLC, believe you shouldn't have to go through this difficult situation on your own. With our help and guidance, you may be able to better hold the party responsible for the truck accident that harmed you or your loved one and get the justice you need. Call us at (803) 350-9230 today to speak with a dedicated legal professional about your case and learn more about what we can do for you.
<