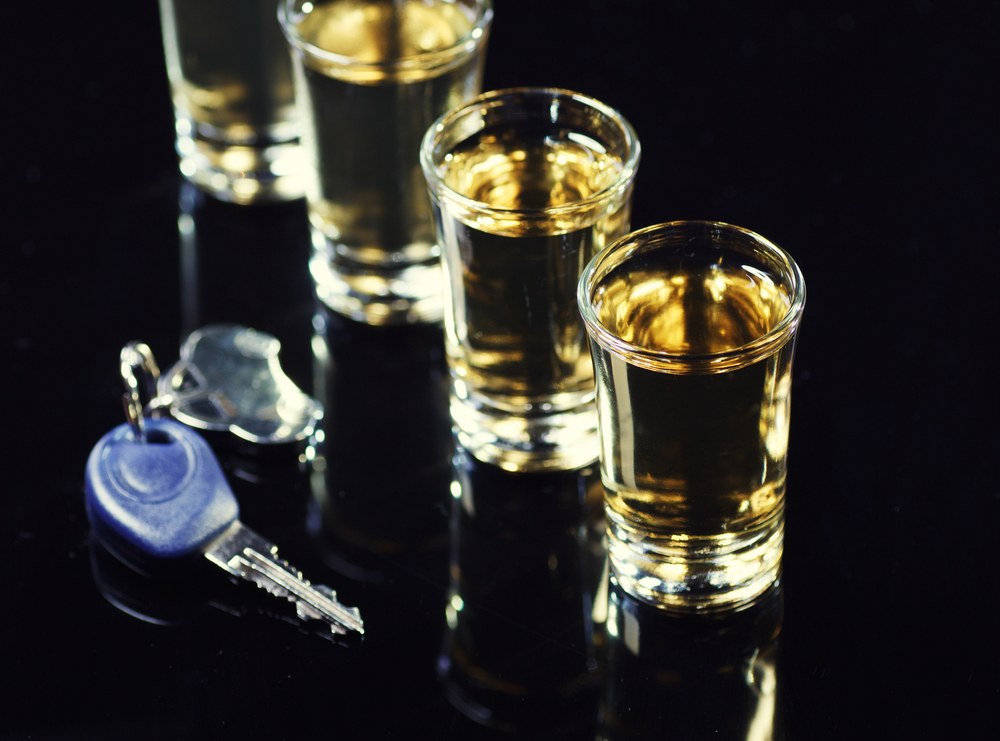 One of the types of cases the Goings Law Firm handles the most involves drunk driving car collisions.  We are offended by drunk drivers, and we fight hard to make sure those intoxicated drivers stay off the road.  We demand that drunk drivers  pay our clients a lot of money for the harm they cause.
Injuries caused by drunk driving are often times result in civil lawsuits.  Drunk drivers can face serious criminal charges, with penalties including suspend licenses, fines, and jail time, but in order for you to be compensated for your injuries or the death of a family member, you will need to bring a civil claim.  Because of the egregious nature of alcohol related collision, juries can award large verdicts to punish and deter the drunk driver from doing this again to others. Because of this, the most important thing you can do if you were hit by an intoxicated drive is call an experienced personal injury and wrongful death attorney.  In order to be fully compensated from a DUI collision, an aggressive team of attorneys with the Goings Law Firm will answer all of your questions.
Our firm take an aggressive approach to prosecuting the drunk driver in civil court for the needless harm that they cause our clients.  In the legal profession, our firm is best known for fighting against drunk drivers.  Drunk drivers kill.  Every day, almost 30 people in the United States are killed in drunk-driving crashes—that's one person every 48 minutes.  South Carolina ranks as the 2nd worst in DUI related fatalities in the nation based on National Highway Traffic Safety Administration.  Drunk drivers also cause serious bodily injury.  We understand the devastating effects that drunk drivers can cause and that is why we are one of South Carolina's leading litigation firms aimed at protecting injury victims that result from DUIs or other alcohol related collision. Because the actions of the drunk driver are illegal and reckless, we believe that you should be paid much more.  We fight drunk driving cases hard so you receive the best results in not only fully recovering all for your medical expenses, disability, pain and suffering, but also "punitive damages" design to punish and deter this reckless conduct.
The Case Against the Drunk Driver
The legal claims against the drunk driver is based on negligence and violations of statutory laws that prohibit impaired or intoxicated driving.  In South Carolina, it is illegal to operate a motor vehicle in South Carolina with a blood alcohol content of .08 or higher.  Often times the drunk driver will refuse to take a breathalyzer test or provide a blood sample to legally establish blood alcohol content when they are arrested.  The failure to administer these tests does not prevent our firm from proving the driver was drunk.  Even in these cases, we have the tools to find the evidence to prove that the drunk driver was intoxicated through assembling strong fact and expert witnesses to testify against the driver.  Also, under the rules of civil discovery, we routinely subpoena phone records, bank records, medical records, and other relevant documents of the at-fault driver that would aid in proving that the driver was drunk.  We will also put the driver under oath in a deposition or a court proceeding.  If the driver pleas the Fifth Amendment in the deposition, we ask the court to give an 'adverse inference' that if the driver did answer the question he would admit that he was intoxicated.  We will fight  to ensure that you get the full amount of recovery against the drunk driver.
The Case Against Who Illegally Served Alcohol to the Drunk Driver
The efforts of our firm to collect money for our clients does not stop with the intoxicated driver.  We investigate thoroughly to determine who served alcohol to the driver or those that enabled the illegal conduct prior to the driver getting behind the wheel. The State of South Carolina allows you to file a civil case against the private host who provided alcohol to an underage or obviously intoxicated guest. This state has laws in order to discourage serving alcohol to already drunk guests and to hold party hosts accountable if their intoxicated guests leave and cause an accident.  We pursue claims against the party host, and regularly bring legal claims against the convenient stores, bars, restaurants, nightclubs, and businesses that may have illegally served alcohol to them as permitted under South Carolina's dram shop and alcohol liability laws.
The Case Against the Owner of the Vehicle
Additionally, we will explore if a "negligent entrustment" claim exists against the owner of the vehicle.  If the drunk driver is operating a vehicle he does not own, you may have the option to sue the vehicle owner for negligent entrustment.  In the past, we often successfully argued that if the owner gave the drunk person the keys to their vehicle, it is likely that they were aware of the intoxication and unable to drive.  If a negligent entrustment claim is successfully proven, the vehicle's owner is also liable for the vehicle accident.
Workers Compensation Claim if the Drunk Driver Hits You On the Job
Another consideration is whether workers' compensation applies.  If you were hit by a drunk driver while working or on the job, then you could be entitled to workers' compensation benefits.  Many of the DUI related collisions that we handle involve a workers' compensation claim because the collision occurred while driving for work.  The workers' compensation carrier would have a "lien" on any civil court recovery but it is important to handle these cases through an experienced attorney so that you do not waive any rights to recovery.  Because the Goings Law Firm handles both workers compensation and civil litigation claims, so we have the knowledge and expertise to successfully manage both cases in order to maximize your total recovery.
Contact an Highly Rated Drunk Driving Injury Attorney in South Carolina
The best advice is to contact today a highly-rated law firm that handles DUI injury and wrongful deaths to request a free consultation.  Our proven track record of success in South Carolina against drunk drivers is what we are known for.  The Goings Law Firm has the reputation of representing victims of serious injuries or deaths throughout South Carolina, and is ready to help you get the answers you deserve and the compensation you are entitled to receive.  It is important to contact our firm before you speak with an insurance company or provide a statement to an insurance adjuster.  Even if the insurance company representative tells you that you that your claim will be processed, it is our experience that you may not get the benefits that you are entitled to receive without the best legal representation. In order to be fully compensated from a DUI collision, contact an aggressive team of attorneys with the Goings Law Firm, LLC will help you today.  Call us at (803) 350-9230 for a free, no obligation, consultation.