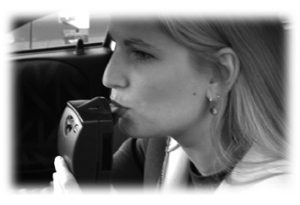 By: Robert F. Goings
On April 9, 2014, the South Carolina General Assembly passed a state law, referred to as "Emma's Law," to create more protection against driving under the influence.  This law is aimed at providing tougher punishment for intoxicated drivers to current South Carolina DUI laws.  While there are several facets of this new law, one of the major changes is the implementation of a statewide Ignition Interlock program.  This law relies on technology to punish, deter, and prevent drunk driving.
Here are some frequently asked questions you may have about Emma's Law:
What are the effects of Emma's Law? 
First time DUI offenders with a blood-alcohol concentration (BAC) of 0.15 or greater are required to install an ignition interlock device in their vehicle for six months.
Second time DUI offenders are required to install an ignition interlock device in their vehicle for two years.
If a person has two or more DUI convictions and refuses to put an ignition interlock device in his car, then he must turn over the license plates and registration to all vehicles registered to that person.
Persons under 21 who refuse a breathalyzer will have their license suspended for six months. If the person under 21 has a previous DUI conviction in the past 3 years, then the suspension for refusing a breathalyzer is one year.
What is an ignition interlock device? 
An ignition interlock device is a device installed into a car ignition system that does not allow the car to start if the driver has had any alcohol to drink.
When installed, the driver of a car must blow into a breathalyzer every time before starting the car.
If the driver has any alcohol in his system, then the car will not start.
Why is the law called "Emma's Law"?
The law is named for Emma Longstreet, a six-year-old girl from Lexington, S.C., who tragically lost her life in an auto-accident caused by a repeat DUI offender.
Emma's parents were instrumental in gathering support for and pushing the bill through the legislature.
When does the law take effect?
Gov. Nikki Haley has signed the law, and it will go into effect on October 1, 2014.
Are there potential concerns surrounding interlock devices?
Improper calibration of the device
Defective installation
The interlock device improperly shutting off vehicle.
Contact the Goings Law Firm, LLC for Drunk Driver Accidents in South Carolina
The Goings Law Firm, LLC fully supports any efforts to reduce motor vehicle accidents caused by the recklessness of a drunk or impaired driver.  We hope that Emma's Law will help to decrease the amount of DUI related accidents that happen on the roadways.  Personal injury attorneys help to deter DUI and alcohol related accidents but seeking punitive damages for the victims of these unfortunate accidents.  If you or a loved one has been injured in an accident involving a drunk driver, please contact us today by calling (803) 350-9230.