DON'T LET COVID-19 LIMIT YOUR WORKERS COMPENSATION BENEFITS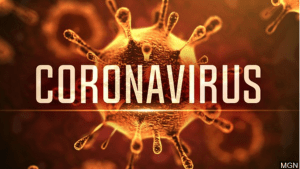 Just 3 weeks ago the economy was booming and Americans were working more than ever.  Now with the coronavirus (COVID-19) pandemic, everyone's security in the workplace is being jeopardized.  We have received inquiries from individuals who were hurt on the job prior to the pandemic but for whatever reason they delayed in giving notice of their injury.  Maybe they were hoping the injury would get better on its own or maybe they were so busy with work they could not take the time off to treat.  Unfortunately, we even hear of individuals that have not reported their accident because they were intimidated, they would be fired for reporting a workers' compensation claim.  Whatever the reason, injured workers find themselves in the predicament of needing to report the injury but now being temporarily laid-off due to COVID-19.  The good news is you may be able to still report your accident, even if your company is shutting down for the coronavirus.
One of the essential elements of having a workers' compensation claim in South Carolina is providing proper notice to your employer of the accident and injury.  South Carolina Code Ann. § 42-15-20 provides that an employee has up to 90 days to report an injury.  If you recently got hurt while working do not hesitate to report your accident.  Your 90-day window runs from the date of the accident.  Even if you are not at work currently you can still report your accident through virtual measures.  We recommend emailing or texting your supervisor, human resource representative (HR) or owner of the company immediately.  Your message or email should contain a few basic elements: date of injury, brief description, list ever body part injured and request medical treatment.  Although you can still call in and speak to someone, we discourage using this reporting method by itself as employers and workers' compensation insurance carriers often deny receiving verbal notice over the phone.
Although COVID-19 may be impacting your life and income immediately, don't let it impact your ability to seek medical benefits and recovery for your work injuries.  Let us help you answer these questions and any other questions you may have with your work injuries.  Call us today at (803) 350-9230 to find out if we can help
<