Columbia Flooding Causes Catastrophic Insurance Property Damage Claims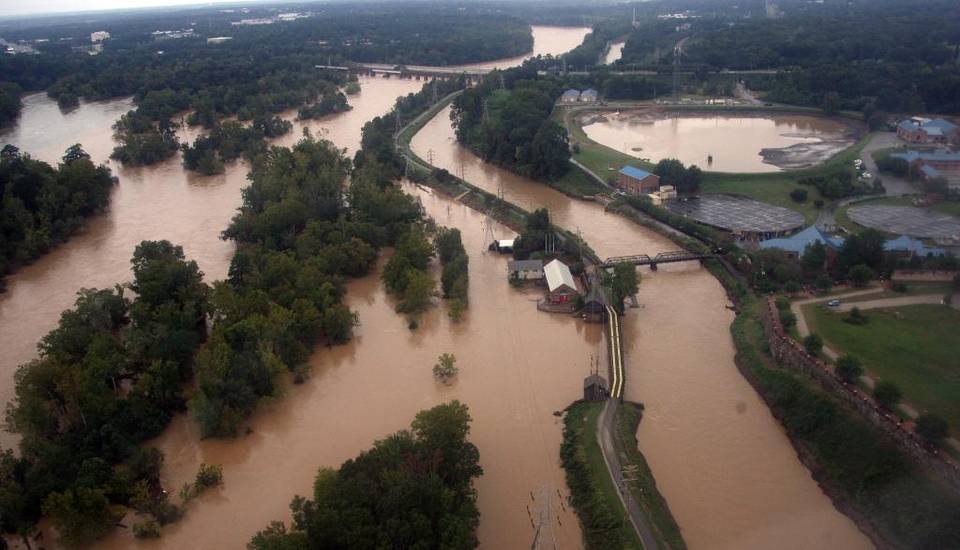 Over the weekend the state of South Carolina received torrential rainfall that caused historic flooding across our state. Our hometown of Columbia has experienced especially catastrophic damage. Many people have lost their homes to rising floodwaters. Others have been injured in auto accidents resulting from many of South Carolina's roads and bridges being washed out. As we begin to pick up the pieces and Columbia and South Carolina moves into the clean-up stage of this disaster, there is a lot of work to be done and we are here to help you get through these difficult times.
If you, a loved one, a neighbor, or even someone you know has been the victim of this natural disaster, then contact the Goings Law Firm, LLC to find out if we can help. For homes and property damaged by the storms, if the insurance company has denied your homeowners or property damage claim, then please contact us immediately. Additionally, if you suffered injuries in an automobile during the flood or if you automobile was lost or totaled in the floodwaters, call us to find out if we can help you manage your claim with the insurance company. Claims involving flood insurance can be complex and challenging without the assistance of an experienced lawyer. At the Goings Law Firm, LLC we will be there for you to help you through your difficult time. Call the Goings Law Firm, LLC today at (803) 350-9230 for a free case consultation.
<