The Goings Law Firm, LLC is South Carolina's boating accident attorneys. Located in Columbia, the highly rated personal injury and wrongful death attorneys at the Goings Law Firm, LLC have experience in representing individuals hurt or killed in boating accidents throughout South Carolina. It is our experience that insurance companies that provide liability and medical payments coverage for boats and vessels will attempt to deny your case, or at the very least, not provide you with fair or reasonable compensation for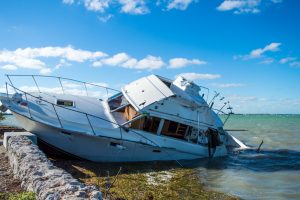 injuries sustained in a boating collision or accident on the water. Let us put our best efforts towards ensuring that your claim is properly handled with the insurance company during the settlement process, and if necessary, throughout the court in contested litigation.
Recreational boating and watersports are popular activities throughout South Carolina. From the mountains to the sea, we are a state blessed with over 3000 miles of beach and coastlines, 465,000 acres of lakes and ponds, and nearly 8,000 miles of rivers and streams. In the Midlands of South Carolina, we have large navigable bodies of water such as Lake Murray, Lake Marion, Lake Wateree, Lake Moultrie, Lake Strom Thurmond, Lake Monticello, and the Congaree River, Saluda River, Broad River, Santee River, and the Edisto River to name a few.
On the water, we often enjoy swimming, riding on boats for pleasure or fishing, pulling our children on tubes or skis, jet skiing, and other leisure activities on the water. However, fun on the water presents the a high risk of serious injury or death, especially when a boat or watercraft is being used. According to statistics from the South Carolina Department of Natural Resources, there was 142 recreational boating accidents in 2018 in South Carolina, which is down from 163 recreational boating accidents in 2017. Nationwide in 2019, the U.S. Coast Guard counted 4,168 accidents that involved 613 deaths, 2,559 injuries and approximately $55 million dollars of damage to property as a result of recreational boating accidents. Nearly 95% of all fatal boating accidents happened on boats being operated by someone who has not taken an approved boater safety course or received any safety training. What is alarming is that boating under the influence (BUI) and alcohol use is the number one leading known contributing factor in fatal boating accident.
Compensation for Boating Accidents Victims
Our Columbia boating accident lawyers pursue financial compensation for serious injury and death that occurs due to boating accidents. There are a number of situations in which an accident victim may be able to pursue a claim for compensation after a boat related injury. The most common incidents that result in claims for financial compensation surrounding a boating collision relate to:
Accidents when the drivers are charged with violating Boating Under the Influence (BUI/BWI) laws;
A victim is hurt because the boat operator was drunk or on drugs.
A passenger or operator of a boat who is hurt in an accident caused by the negligence of another boater on the water.
A passenger or operator of a boat is thrown overboard and into the water, resulting in blunt force injury or drowning.
A swimmer or person in the water in injured by the boat's propeller or bow.
A swimmer or person in the water being run over by a boat.
A boater or passenger who is harmed as a result of a defect in the boat or boat parts could pursue a product liability claim against the manufacturer or seller of the defective part.
Someone who is harmed as a result of negligent boat maintenance could take legal action against the individual or company that was entrusted with maintaining the boat.
A water-skier could take legal action against the operator of the boat who acted in a negligent or careless way.
Someone whose spouse or another close relative is killed on a boat due to operator negligence could pursue a wrongful death and survival claim against the careless boat operator.
The Causes of Boating and Watercraft Accidents
The top five primary types of boating accidents are:
Direct collisions between boats
Flooding or swamping
Collision with a fixed object in the water
Personal watercraft errors
Passengers or operators being thrown overboard. Statistics show that the types of vessels most likely to result in fatal boating accidents are open motorboats, personal watercraft vessels such as jet-skis, pontoons, and non-motorized canoes and kayak.
The main cause of boating accidents in South Carolina is operational error. Operational error is negligence, which often gives rise to liability against the boat owner or the operator of the boat. The likely contributing factors to boating accidents and casualties relate to alcohol use, drug use, excessive speed, sharp turns, improper lookout, operator inattention, operator inexperience, and general failure to observe boating laws and navigational rules. Injuries commonly occur due to improper anchoring, improper loading or overloading the vessel, or having passengers on the gunwale, bow, or transom. While motor or engine failure can lead to boating accidents, the failure of equipment or the hull are less likely to occur. Studies have shown the environment facts such as congested waters, hazardous weather conditions, the force of waves or wakes, missing navigational aids, and otherwise dangerous water conditions can play a large role in causing serious boating accidents especially when combined in operational errors with the boater using alcohol or drugs, or generally being an inexperience boat operator.
Often times, boating accidents are avoidable and could be prevented if the driver of the boat was obeying the law and exercising a reasonable degree of care. When a boater fails to behave responsibly or following boating safety rules, he or she may be held liable and responsible for the resulting injuries or death. When can investigate if the cause of your boating or watercraft accident was a result of negligence to give rise to financial compensation for your injuries.
Recreational Boating Accident Statistics Nationwide
According to the United States Coast Guard and the National Recreational Boating Safety Program, the reportable recreational boating accident statistics in the United States in 2019 revealed the following:
In 2019, the Coast Guard counted 4,168 accidents that involved 613 deaths, 2,559 injuries and approximately $55 million dollars of damage to property as a result of recreational boating accidents.

The fatality rate was 5.2 deaths per 100,000 registered recreational vessels. This rate represents a 1.9% decrease from the 2018 fatality rate of 5.3 deaths per 100,000 registered recreational vessels.
Compared to 2018, the number of accidents increased 0.6%, the number of deaths decreased 3.2%, and the number of injuries increased 1.9%.

Where cause of death was known, 79% of fatal boating accident victims drowned. Of those drowning victims with reported life jacket usage, 86% were not wearing a life jacket.
Where length was known, eight out of every ten boaters who drowned were using vessels less than 21 feet in length.
Alcohol use is the leading known contributing factor in fatal boating accidents; where the primary cause was known, it was listed as the leading factor in 23% of deaths.
Where instruction was known, 70% of deaths occurred on boats where the operator did not receive boating safety instruction. Only 20% percent of deaths occurred on vessels where the operator had received a nationally-approved boating safety education certificate.
There were 171 accidents in which at least one person was struck by a propeller. Collectively, these accidents resulted in 35 deaths and 155 injuries.
Operator inattention, improper lookout, operator inexperience, excessive speed, and alcohol use rank as the top five primary contributing factors in accidents.
Where data was known, the most common vessel types involved in reported accidents were open motorboats (45%), personal watercraft (19%), and cabin motorboats (16%).
Where data was known, the vessel types with the highest percentage of deaths were open motorboats (48%), kayaks (14%), and personal watercraft (8%).
The 11,878,542 recreational vessels registered by the states in 2019 represent a 0.22% increase from last year when 11,852,969 recreational vessels were registered.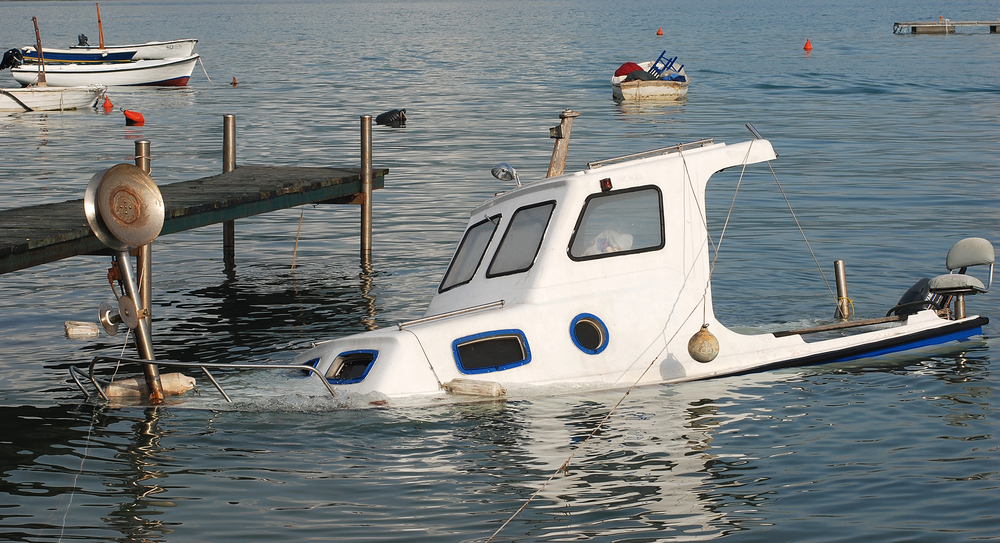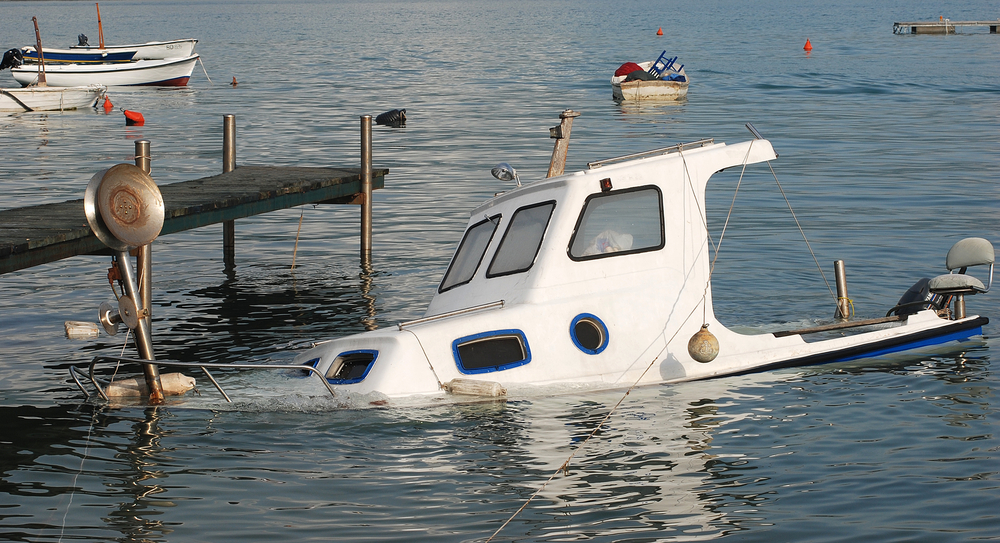 Contact Our Columbia Boating Accident Lawyers
If you've been hurt on a boat or a loved one has been killed from a boating accident, you should contact the Goings Law Firm, LLC for a free case review and evaluation. Our Columbia boating accident attorneys are highly rated and have the experience and resources needed to ensure that you get justice and the compensation allowed under the law. Call or text us today at (803) 350-9230 so that we can properly secure your legal rights following your boating accident.