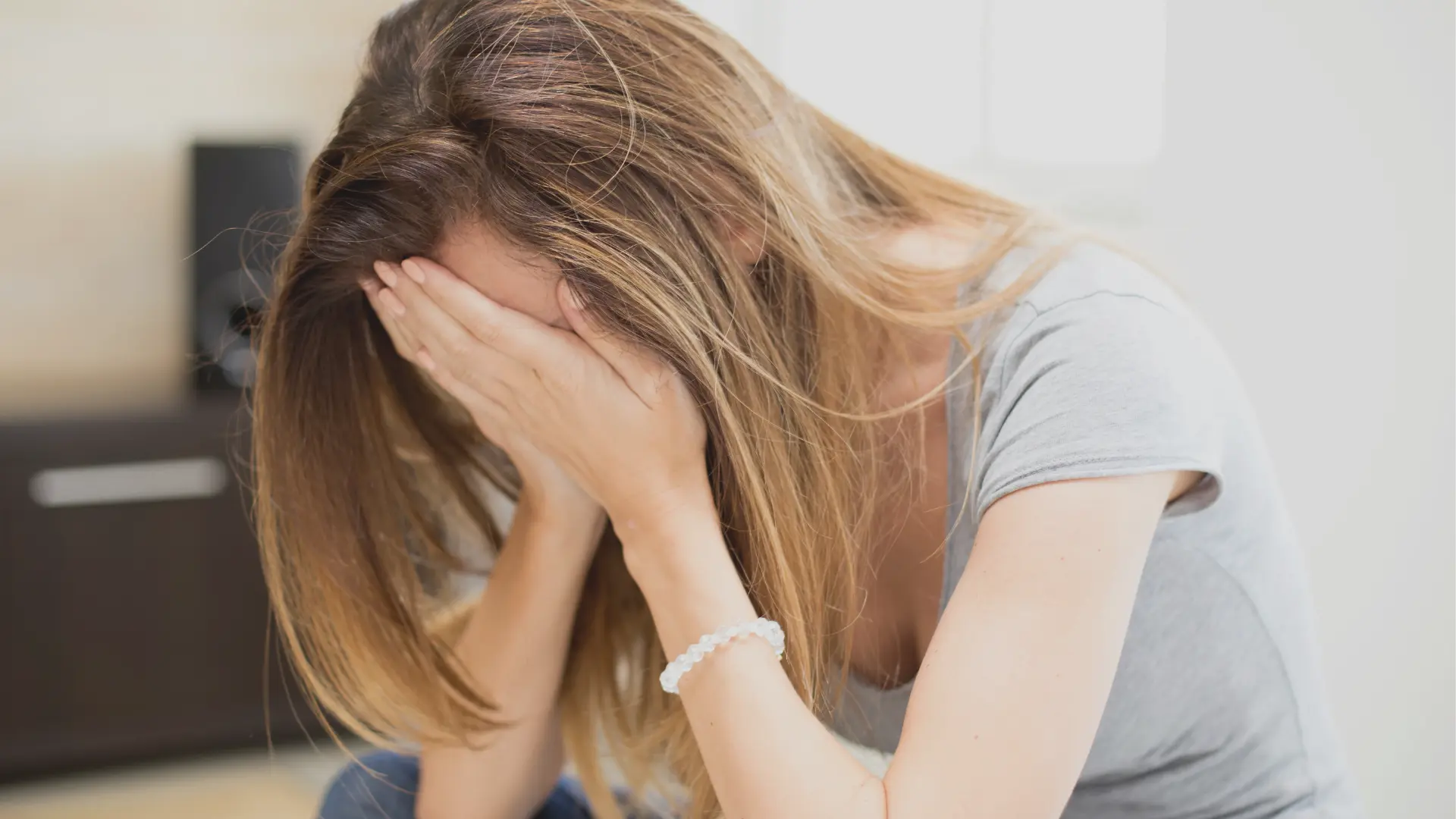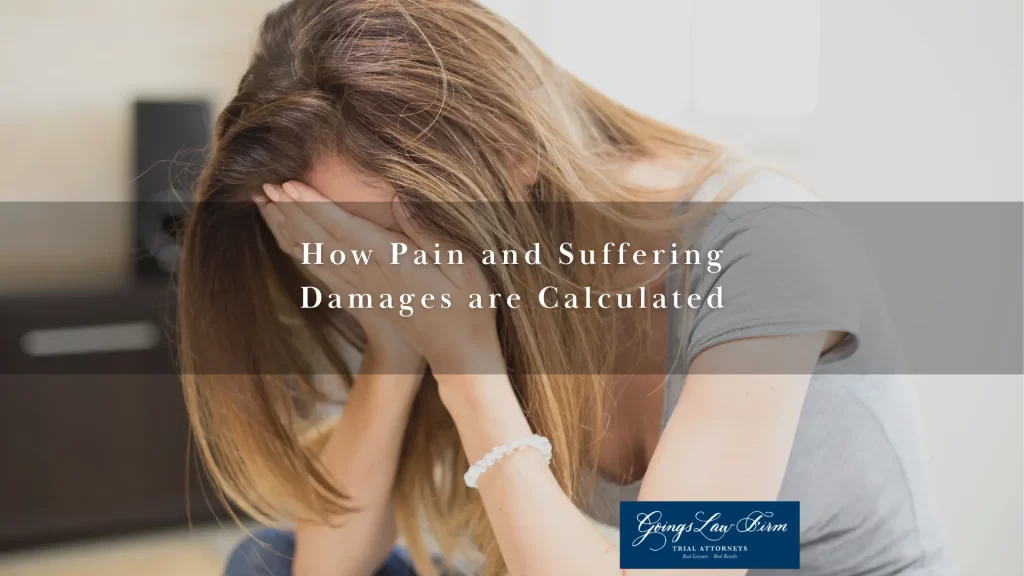 If you were hurt in an accident caused by someone else's negligence, you may have talked to a lawyer about suing for compensation. You didn't cause the accident, so you shouldn't have to suffer financially because of the loss. Part of your lawsuit can include demanding pain and suffering damages. Your physical injuries probably hurt, and this may not be the only way that you experience pain and suffering. Do you want to find out if you can sue for pain and suffering? Contact Goings Law Firm, LLC today by calling (803) 350-9230 for a free consultation.
What Are Pain and Suffering Damages?
Pain and suffering in personal injury cases refers to the intangible, painful effects of your accident-related injuries on your life. South Carolina personal injury laws permit plaintiffs (the injured party) to seek compensation for their pain and suffering losses. Even though these losses are invisible, they have value.
Types of Pain and Suffering
Pain and suffering following an accident can be both physical and emotional or psychological.
Pain typically refers to the physical pain of your injuries. Broken bones, a head injury, herniated disc, or burns hurt. The pain affects all aspects of your life and can make concentrating on your work, school, or any other activity hard. Chronic pain could also affect your relationships, making you more irritable or tired than you were pre-injury. It's not just the pain of the injuries themselves you could experience. You may need physical therapy to recover, for example, and that, too, can hurt.
The "suffering" part of "pain and suffering" can refer to the psychological trauma you experience as a result of the accident. Many people develop mental health issues after a traumatic accident, like PTSD, anxiety, or depression. You could have panic attacks or develop a phobia. For example, if a dog mauled you, you could develop a phobia of dogs. Suffering doesn't just mean the fear or trauma of the initial accident. It can last weeks or months and contribute to a loss of enjoyment of life.
Personal Injury Cases That Can Cause Pain and Suffering
Just about any personal injury case in which you've suffered an injury caused by someone else could qualify you to pursue pain and suffering damages. Some examples of common cases the Goings Law Firm, LLC attorneys seek pain and suffering compensation for include:
Even if your particular type of accident isn't included in this list, call us. Let's discuss how we could help you get the compensation you need to heal from your injuries.
Calculating Pain and Suffering Damages
Calculating the value of your pain and suffering isn't as straightforward as calculating your financial losses. An attorney may use one of two methods for arriving at a value for your pain and suffering.
The first is the multiplier method, which uses the value of your medical bills, lost wages, and other financial or economic losses as the basis for pain and suffering compensation. Your attorney tallies your economic losses and then multiplies that total by a number between 1 and 5. The multiplier your lawyer uses reflects how serious the accident's impact was on your life. For example, a fender bender that caused lacerations and a broken arm may have a multiplier of 1. In contrast, an extensive burn injury from a workplace accident that prevents you from returning to the same line of work may have a multiplier of 5.
If your total economic losses are $20,000, and your lawyer uses a multiplier of 2, your non-economic or intangible losses would be $40,000.
The second method of calculating pain and suffering losses is the per diem method. In this method, your attorney determines a specific number to use as a daily rate for your pain and suffering. Then, your lawyer will determine the number of days that you already have and that you will experience the pain and suffering. This includes the recovery period for your injury. If your assigned per diem rate is $100, and it's expected you'll take six weeks to recover, then your pain and suffering losses would be $4,200, or $100 per day for six weeks.
Proving Pain and Suffering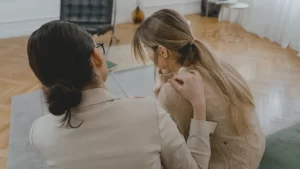 Your lawyer may use multiple types of evidence to prove the extent of your pain and suffering. It's subjective, so you can expect the insurance company and their lawyers to attack your lawyer's arguments and attempt to minimize the effect of the accident on your life.
Your personal testimony is critical. You may wish to keep a journal after the accident, logging your daily pain levels and noting which activities you're unable to engage in, like work or hobbies, because of the injury. This demonstrates how much your injuries hurt and the detrimental effect on your quality of life.
Expert witness testimony can include testimony from a psychologist noting that you developed a mental illness following the accident. Or an expert medical witness can review your medical records and point out how painful each injury and the subsequent recovery was.
A lay witness is someone like a family member, friend, or co-worker who can testify about the change in your life after the accident. These people can testify about how you were before and after or report times when you expressed feeling pain.
The manner in which your attorney demonstrates your pain and suffering will be unique to your case and may include other methods we haven't listed here.
Do You Have a Personal Injury Claim? Our Lawyers Can Help
Have you been injured in an accident you didn't cause? If someone else's negligence has caused you injury, pain, and suffering, you may be able to file a personal injury lawsuit. One of the experienced personal injury lawyers from Goings Law Firm, LLC can tell you for sure. Contact us today at (803) 350-9230 for a free consultation.
Related posts
What to Consider when Hiring an Attorney
Filing a Product Liability Claim for a Dangerous or Defective Toy
How to Calculate your Compensation Rate and Average Weekly Wage?