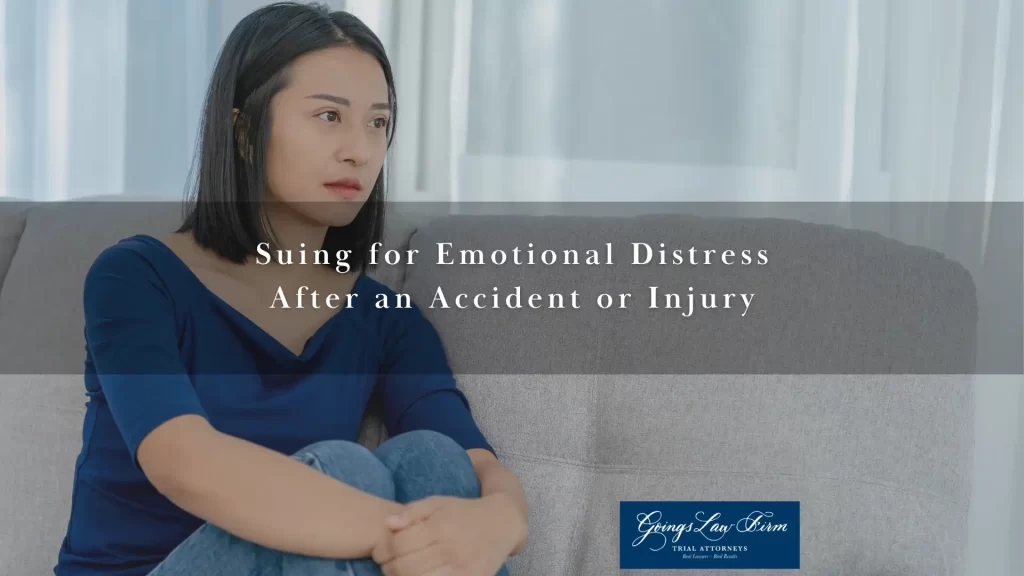 Suffering an injury can be painful, costly, and disruptive. A physical impairment may temporarily or permanently prevent you from earning money at work, enjoying your favored leisure activities, or interacting with your family or friends. For these reasons, South Carolina allows individuals to claim compensation after another party's actions lead to an injury. However, it is crucial to remember that these incidents can be just as harmful to the mind as the body.
Many people do not realize that personal injury lawsuits encompass not only bodily harm and property damage but also emotional distress. The psychological effects of an accident or other traumatic incident can often be debilitating. Here's what you need to know if you are considering taking legal action for emotional distress after an accident or injury.
What Is Emotional Distress?
In the context of personal injury law, emotional distress may also be called mental anguish. It refers to psychological suffering and harm that occurs due to another party's negligent or intentional actions. While emotional distress claims are usually brought by an individual who has suffered physical harm, this is not always the case. In some instances, a bystander or a family member, such as a spouse, may have the right to pursue a lawsuit for mental anguish.
Some of the forms emotional distress can take include:
Post-traumatic stress disorder – PTSD occurs frequently among individuals who have been in an accident, leading to flashbacks, avoidant behaviors, and difficulties with emotional regulation.
Anxiety – Many accident and injury victims become hypervigilant. They may experience near-constant worry, fear, or panic.
Depression – Low mood is common after an individual is involved in an accident. This mood disorder can sometimes become so acute that the person is unable to function in daily life.
Loss of enjoyment of life – A sudden injury can have such a profound effect on a person's relationship with their body, environment, and other individuals that they can no longer experience the levels of happiness they used to feel.
Loss of consortium – The spouse of an injured person may experience mental anguish due to the reduction of companionship, sexual relations, and household contributions within the marriage.
South Carolina allows individuals to file a lawsuit if they have suffered these forms of emotional distress after an accident caused by another party.
Types of Emotional Distress Claims
Many types of accidents and incidents can lead to an emotional distress claim. Some of the most common include the following:
Calculating Compensation for Emotional Distress Claims in South Carolina
In South Carolina, there is no specific formula for calculating the value of emotional distress claims. Factors a jury may consider include:
The severity of the mental anguish
The duration of psychological symptoms
The extent of treatment or therapy required
Loss of companionship (in wrongful death cases)
Any resulting physical manifestations of emotional distress, such as ulcers or migraines
The impact on quality of life and daily functioning
Expert testimony from psychologists or psychiatrists
Testimony from friends or family about observable changes
Since mental anguish is intangible and difficult to quantify, insurers may try to downplay emotional distress claims. An attorney can fight for full compensation using evidence like therapy records, medical reports, and accounting of out-of-pocket expenses for treatment. Cases involving disfigurement or permanent disability may warrant higher awards.
How to Prove Emotional Distress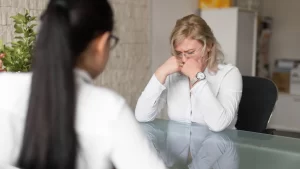 Proving a claim for emotional distress can be more challenging than proving a physical injury. It may require showing:
The at-fault party behaved negligently or intentionally
You suffered mental anguish that a reasonable person would also experience
Your emotional distress had a direct causal link to the accident or incident
You have medical records, therapy invoices, or other concrete evidence of psychological treatment
Friends, family, or coworkers can attest to observable changes in your mental state
Since emotional distress is subjective, it is critical to have documentation and witness statements to bolster your claim. A mental health expert can testify about your diagnosis, prognosis, and need for continued care. An attorney can obtain testimony, medical authorizations, and accident reports to prove another party's liability.
Contact a South Carolina Emotional Distress Lawsuit Attorney
Many people feel ashamed about the psychological effects of an accident or injury. However, it is vital to remember that suffering emotional distress after a traumatic incident is common. If another party is at fault, you have a right to hold them accountable. An experienced South Carolina personal injury attorney can take on this challenging task while you focus on your recovery.
The compassionate personal injury lawyers at Goings Law Firm, LLC understand the physical, financial, and emotional challenges you may be experiencing after an accident or injury. Our legal team can listen to your story, investigate the accident, and aggressively seek the compensation you deserve. Call us today at (803) 350-9230 or contact us online for a free consultation to learn more about your legal options.
Related posts
Personal Injury Case Checklist
What Are the Steps in a Personal Injury Case?
What to Consider when Hiring an Attorney