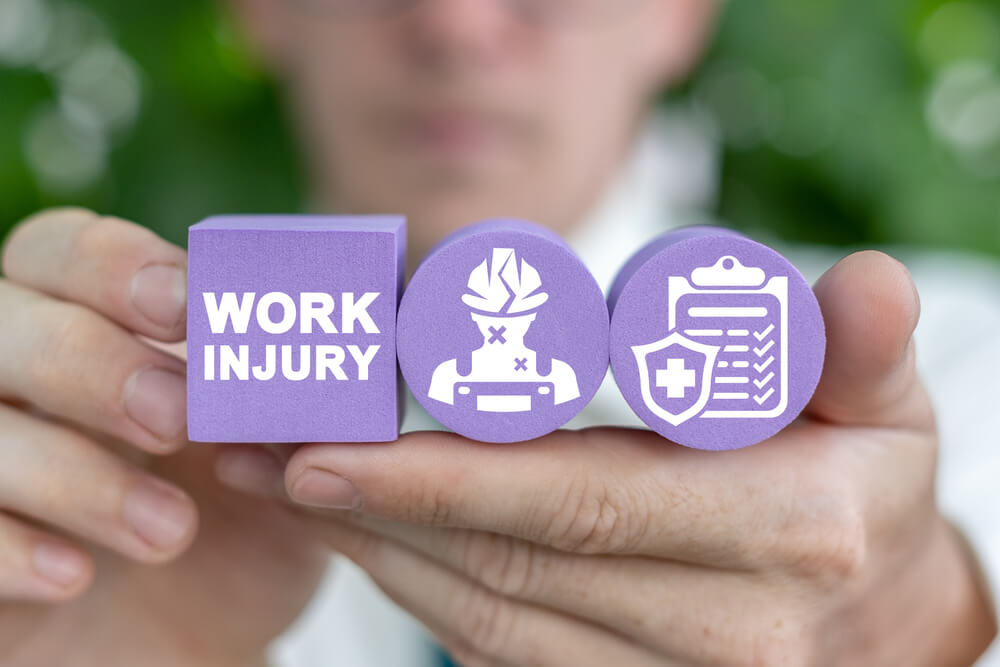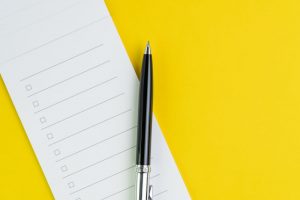 Most people don't know what to expect when preparing a personal injury case. At Goings Law Firm, LLC, we want you to know that's okay. You're not a lawyer, and we understand how complicated the legal system can seem from the outside looking in. To help prepare you for what's ahead, our legal team has compiled a personal injury case checklist.
Our checklist outlines what documents you should have on hand when meeting with an attorney and how you can get a lawyer to take your case.
The Checklist
A personal injury lawsuit may be your best option for recovering compensation after you were injured in an accident someone else caused. However, getting a fair settlement is not always easy. You need evidence to establish a credible and compelling case that has the potential to achieve the best result possible for your situation. Your personal injury checklist should include the following documents:
Medical Bills – Keep copies of your medical bills. These bills are evidence of your financial losses and can be used to help calculate the value of your claim.
Medical Documentation – Medical bills are only one piece of the overall puzzle. Medical records can establish the severity of your injuries and your long-term prognosis, both crucial aspects of a personal injury case.
Pay Stubs and Receipts – In addition to medical bills, keep receipts reflecting any money you spent on property damage repairs or out-of-pocket expenses related to the accident. If you miss time from work due to your injuries, keep copies of your pre-accident pay stubs. Pay stubs can help an attorney total your lost wages.
Police Report – In the case of car accidents or dog bites, the authorities may have responded to the accident scene. If that's the case, ask for a copy of the police report. Police reports can contain information that can substantiate your claim.
Photographs and Videos – Photographs and videos from the scene can be powerful. This evidence can show the extent of your injuries and paint a clearer picture of the accident. Never post these pictures online.
Witness Statements – Accidents don't happen in a vacuum. Often, bystanders see how an accident occurred. Their statements can help strengthen your case.
How to Get a Lawyer to Take Your Case
Now that you have as much information about the accident as possible, how can you be sure that a lawyer will take your case? When you hire an attorney to handle your personal injury case, you are forming a relationship with your attorney. To increase your chances of entering a successful partnership, you need to ensure you and your attorney share the same goals and are willing to communicate with each other.
There are steps you can take to help you get a skilled and experienced attorney to accept your case. Here's what you need to know:
Do Your Homework – Before you contact an attorney, do your research. Be sure you are getting in touch with a firm that has experience handling personal injury cases. You wouldn't hire a plumber to repair your roof. Likewise, a criminal defense attorney probably can't properly manage a personal injury claim. Read reviews, visit websites, and check their standing with the South Carolina bar before making an appointment.
Come Prepared – When you're ready, schedule a free consultation with a couple of different firms that seem like a good fit. Come to your initial meeting with as much information from your personal injury checklist as possible. You will also want to bring a list of questions you would like answered. Meeting with an attorney can be nerve-wracking. Coming in with a list of questions you've had time to think about can take some of the pressure off your shoulders.
Be Honest – Communication is a two-way street. You want to feel confident that your attorney is willing to communicate with you honestly and transparently. However, you need to be upfront with your attorney, too. Never try to sugarcoat your story or conceal evidence. Give an accurate account of the accident, even if it doesn't paint the most flattering picture of you. Additionally, be honest about what resolution you are looking to achieve. Your attorney's goals should align with yours.
Contact a Personal Injury Attorney Today
If you've been injured by someone else's careless actions, contact a seasoned Columbia personal injury attorney from Goings Law Firm, LLC. Our legal team wants to help you get the best possible result in your case. Call our office today at (803) 350-9230 for a free consultation.