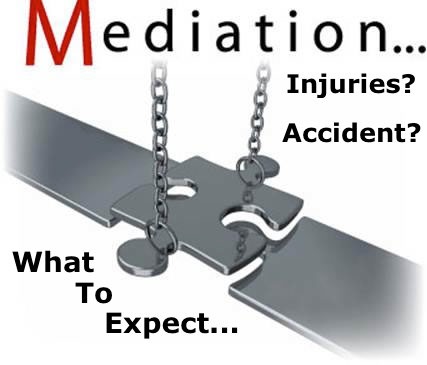 In South Carolina, mediation is mandatory in many counties in state court as a part of the pre-trial process. The federal court in South Carolina frequently orders parties to conduct mediation as part of a scheduling order. Mediation is a non-binding process designed to facilitate a settlement
Why mediation? Because it works in reaching a settlement, and works well. Mediation allows litigants to decide the outcome of their own cases without the risk of a jury or having your case or verdict overturned by a judge.
Mediation has been highly successful at resolving many lawsuits as a form of alternative dispute resolution, especially in personal injury cases such as business torts, automobile accidents, falls, and injuries caused by defective products. Oftentimes mediation is the first opportunity where the parties can meaningfully sit down and discuss the merits of case in an attempt to reach a settlement through negotiation. *While mediation is often productive, mediation can fail if the parties are not properly prepared of what to expect.*
If you are attending a mediation as a plaintiff (the injured party) in a personal injury lawsuit, here are 5 things to expect:
Expect to hear statements from the opposing party that you disagree with. At the beginning of most mediations, the parties and their lawyers will gather in conference room together for opening statements. You and your attorney will be on one side of the table. The defendant, the defendant's attorney, and usually a representative from the defendant's insurance company will sit on the other side. The mediator, who is neutral, will sit at the head of the table. Your attorney will present your side of the case. The defense attorney will then make statements that will challenge your view of the facts and the value of your case. This is his or her job. Do not be offended.
Expect the parties to be far apart at the beginning. At the early stages of the negotiations, you can expect the parties to be far apart. You can count on "low ball" offers from the defense, or offers that too low to consider. The defense can expect your starting point to be too high, as well. Remember to be patient. As with any negotiations, it's not where you start, it's where you end!
Expect the process to be lengthy. A successful mediation can take anywhere from a few hours or a full day. In our experience, the average mediation time is between 4-6 hours. The process takes time because the mediator will be meeting privately with the parties in separate rooms in order to gather information about the case. The mediator will deliver offers and demands back and forth between all interested parties.
Expect the mediator not to pick a side. The mediator is not your attorney or your advocate. The mediator's only "client" is the "settlement." In order for a mediator to facilitate a settlement, he must be neutral and fair to all parties. The mediator cannot "pick" one side over the other.
Expect to compromise.  Mediation cannot work without compromise. If you want to reach a settlement, then you must be willing to make concessions that are reasonable and fair. Mediation is a "give and take" process that allows you to maximize your rewards and minimize your risks through a negotiated settlement. Without compromise, you can expect your case to end in court.
Columbia Personal Injury Mediation Attorney
If you or a loved one has sustained personal injuries from the negligence or fault of another, it's important to hire an experienced personal injury attorney to protect your rights. Many personal injury lawsuits are settled at mediation. If you have any questions about the mediation process, please call us today at (803) 350-9230 and we will be happy to answer your questions.