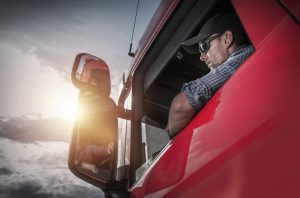 Formal education isn't a requirement to become a commercial truck driver, although entry-level drivers are required to take training with a registered training provider. Prospective trucking employees must complete tests successfully and obtain a commercial driver's license (CDL).
Since large trucks, such as tractor-trailers, are difficult to operate, truckers need a comprehensive knowledge of how to maneuver them safely on the road and respond to emergencies appropriately.
An inexperienced or unqualified truck driver could lose control of their vehicle and crash into a car, pedestrian, or stationary object. Without the proper skills, a trucker might take a turn too fast, load cargo incorrectly, or brake improperly, resulting in an accident.
Federal Regulations for Entry-Level Truck Drivers
Anyone who wants to operate a commercial motor vehicle in intrastate, interstate, or foreign commerce must apply for a CDL. The Federal Motor Carrier Safety Administration also requires prospective employees to meet the conditions below:
Certify the vehicle they use during the test represents the motor vehicle they will operate or intend to operate
Surrender all commercial learner's permits and non-CDL licenses held in the state of employment
If applying for a hazardous materials endorsement, meet the Transportation of Security Administration requirements
Provide documentation to prove citizenship or lawful permanent residency
List any state in the last ten years of holding a license to operate a motor vehicle
Pass a skills or driving test in a vehicle that represents the motor vehicle they will operate or expect to operate and provide proof of test completion
Show documents for proof of domicile in the state where the application is being completed
Certify there isn't licensing for more than one jurisdiction or state, and disqualification under the disqualification of drivers regulation or state law doesn't apply
Submit information the state requires to apply for a CDL
When an entry-level trucker applies for a license to operate a commercial motor vehicle, they must receive instruction regarding:
Hours of Service – Training should include information on maintaining an adequate record of duty status, handling fatigue while driving, driving within the maximum driving limits, and spending a specific number of hours off duty.
Driver qualifications – All truck drivers must understand requirements, such as medical exam procedures, disqualifications based on loss of driving privileges, offenses, and orders, responsibilities, and general qualifications for operating a commercial motor vehicle.
Whistleblower protection – All trucking employees have the right to inquire about safety practices without termination by their employer or reprisals for discussing safety concerns.
Driver wellness – Information about driver wellness should include the importance of basic health maintenance, such as exercise and diet, and avoiding excessive alcohol use.
Once a truck driver completes their training, they receive a training certificate. Employers must keep a copy of the certificate while employing the truck driver and up to one year after termination.
Longer Combination Vehicle Driver Regulations
A longer combination vehicle (LCV) is a combination of multiple trailers attached to one tractor with a gross vehicle weight of over 80,000 pounds. Drivers operate these vehicles on the National System of Interstate and Defense Highways.
Anyone who wants to apply for an LCV license must meet training requirements, including:
Successfully pass a skills and knowledge test
Answer at least 80 percent of questions on the knowledge test correctly
Demonstrate the ability to perform the required skills of operating an LCV
Obey traffic laws and avoid involvement in a preventable accident during the skills test
Present the LCV instructor with evidence of meeting the general requirements for obtaining an LCV license
Who Is Liable for an Accident Involving a Commercial Truck?
Most people assume the commercial truck driver is at fault for a crash, thinking that they were driving, so they should be held liable. However, multiple parties could be responsible for causing an accident. Although the trucker was operating the commercial truck at the time of the collision, their employer could be liable for knowingly hiring an unlicensed or inexperienced employee.
Motor carriers must perform various background checks before hiring prospective drivers. Unfortunately, some might skip this crucial step if they experience staffing shortages or a limited pool of qualified truckers. They might hire anyone they can find to complete necessary deliveries and make money.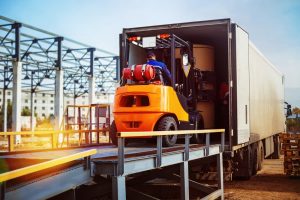 You can pursue compensation from the individual or company at fault for your injury. Common parties held liable for truck accidents include:
Trucking company
Truck driver
Cargo loading company
Maintenance worker
Manufacturer of a defective truck or part
Owner of the cab or trailer
Contact Us
Goings Law Firm, LLC has represented clients injured in truck accidents for over a decade. We will fight hard to protect your rights and seek the maximum compensation you deserve. Our legal team will be your advocate and remain by your side until the end.
If you were injured in a truck accident due to someone else's negligence, call Goings Law Firm, LLC at (803) 350-9230 number today for your free consultation with one of our Columbia truck accident lawyers.