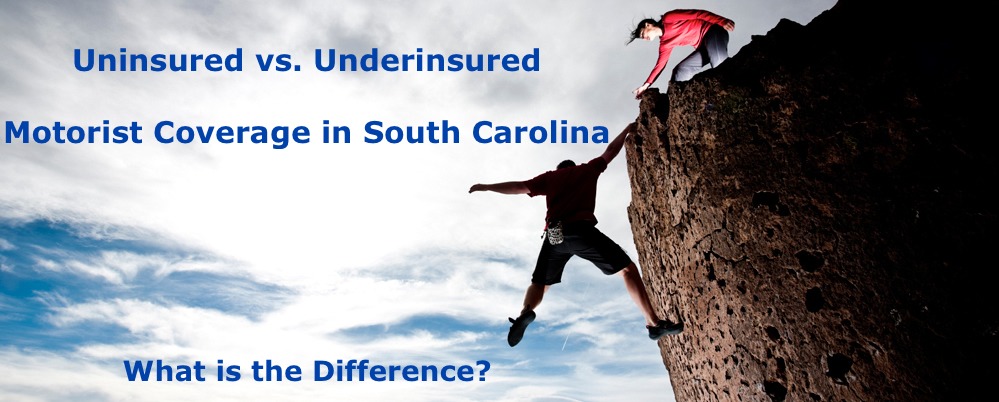 What is the Difference between Uninsured and Underinsured Motorist Coverage?
This is a common question that you may have when purchasing automobile insurance or after an accident. It is important to understand the differences between uninsured motorists coverage and underinsured motorists coverage. The amount of coverage that you may have could play an important role in determining if you can be fully compensated for the injuries sustained from an automobile accident.
The Goings Law Firm, LLC recommends that you purchase as much UM and UIM insurance as you can afford.  The medical bills, lost wages, and other losses that typically result from serious injuries caused by a car accident can be very high. Make sure that you have enough insurance coverage to help compensate you and your family for these damages.
Uninsured motorist coverage, referred to as "UM," is a type of auto insurance policy that pays you for your damages for bodily injury and property damage when an at-fault motorist is without any insurance, or insurance is less than the minimum limits. A motor vehicle is considered uninsured if the owner or operator is unknown, such as a hit-and-run. However, recovery under the uninsured motorist provision is subject to the certain narrow conditions set forth under the South Carolina law. Uninsured motorist coverage in South Carolina is mandatory.
Underinsured motorist coverage, referred to as "UIM," is a type of auto insurance policy that that can be triggered if the at-fault motorist is underinsured. Unlike UM insurance, the at-fault motorist has insurance but the vehicle's liability policy limits are not enough to compensate you for all of your damages. UIM coverage is optional. You should purchase UIM insurance because very often the medical bills and expenses related to personal injuries from auto accidents will far exceed in at-fault driver's liability policy.
Additional Sources:
To view the South Carolina statutes related to UM and UIM insurance coverage, go here: http://www.scstatehouse.gov/code/t38c077.php
Contact a Columbia Personal Injury Attorney Today if you Have Insurance Questions Following An Accident.
The Goings Law Firm, LLC is a Columbia based law firm with experience dealing with the insurance company and finding you the right insurance coverage for your injuries after an automobile, motorcycle, or truck accident. If you have any questions about insurance coverage that may apply following a motor vehicle accident, contact the Goings Law Firm, LLC online today or call (803) 350-9230 for a free consultation.