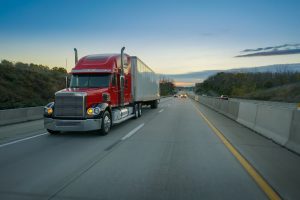 Any type of auto accident is devastating. However, accidents with large commercial trucks can be permanently life-altering and challenging to recover from. Eighteen-wheelers are heavy and usually weigh about 80,000 pounds when they're fully loaded. That's 20 times heavier than a standard car. When accidents happen with an 18-wheeler, the consequences can be lethal.
To avoid accidents and to ensure road safety, truck drivers not only have to pass rigorous driving tests to receive their license, but they also have to maintain detailed accounts of their driving and resting time. Every driver of a commercial vehicle has a travel log. If an accident happens with an 18-wheeler, one of the first things that will be examined is the driver's log.
The Law for Truck Drivers
Have you ever heard that pilots have to take rest days after flying for a few days? The same principle applies to truck drivers. The rules and regulations set out by the Federal Motor Carrier Safety Administration (FMCSA) are designed to ensure drivers are well-rested and alert while on the road. These rules include 
11-Hour Driving Limit — Drivers are allowed to operate for a maximum of 11 hours after ten consecutive hours off duty.
14-Hour Limit — After ten consecutive hours off duty, drivers are not allowed to drive past the 14th consecutive hour.
30-Minute Breaks — After eight consecutive hours of driving, truck drivers are required to take a 30-minute break.
60/70-Hour Limit — When on duty for seven/eight days, drivers may not operate more than 60/70 of those hours.
As you can see, these rules encourage rest, alertness, and safe driving habits on the part of truck drivers. If found to be in violation of these rules, drivers will be fined. If you are in an accident with a truck driver who is in violation of the hours of service rules, they may be liable for the accident.
Why Is Drive Time Regulated?
When you learn to drive, you hear it all the time: "don't drive when you're tired." Obviously, if you fall asleep at the wheel, you are likely to veer out of your lane and cause an accident. But, even if you drive tired but don't fall asleep, you still pose a significant risk to other vehicles. When drivers are drowsy, their reaction times are slow, their judgment is impeded, and they are unable to make snap decisions that can often save lives.
The FMCSA strictly regulates the operational hours of truck drivers to ensure that they are well-rested and able to make rapid decisions when on the road. Rested drivers are less likely to cause accidents.
How Do Truck Drivers Log Their Time?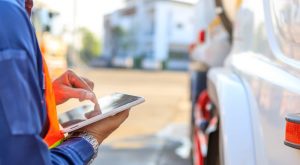 In the past, drivers would log their hours of service (HOS) on paper. These paper logs would include the location, date, and time of all points on a route. They were filled out by the driver and mailed in for verification. These days, all truck drivers have ELDs, or Electronic Logging Devices. These devices enable trucking companies, the Department of Transportation, and drivers themselves to keep a close eye on driving metrics.
ELDs connect to the engine of the truck, and track speed, stops, starts, and location. Most drivers have an app on their phone that enables them to monitor their drive time and log appropriate breaks and rest hours. ELDs can even detect that an accident has happened and alert the trucking company.
If an accident happens with a truck, the ELD is key to understanding how it all happened. ELDs will tell how fast the truck was going at impact, how long the driver had been operating before the incident, and importantly, whether the driver was in violation of the FMCSA's rules and regulations.
What to Do if You've Been in a Truck Accident
For truck drivers, the slightest mistake or moment of distraction can mean disaster — for themselves and for those they share the road with. The travel logs of truck drivers are an absolutely critical resource if you've been in an accident with an 18-wheeler. An attorney will be able to assist you in contacting a trucking company for a driver's HOS log, establishing liability for the accident, and getting you the compensation you need.
If you or someone you love has recently been in an accident with an 18-wheeler, call Goings Law Firm, LLC at (803) 350-9230 today. Our personal injury attorneys have years of experience helping people in the Columbia area receive compensation. Don't let an accident set you back any longer — call us today.