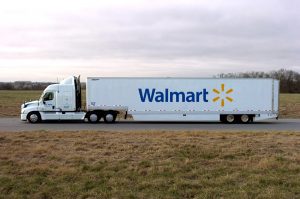 Saturday morning, June 8, well-known actor and comedian, Tracy Morgan, was injured in an accident caused by a Wal-Mart tractor-trailer while traveling on the Jersey Turnpike. Morgan is a former television star on the shows Saturday Night Live and "30 Rock." Jimmy Mack McNair, another comedian who was in the car with Morgan, was killed in the accident.
It was reported that the driver of the Wal-Mart truck had been awake for over 24 hours. Sleep deprivation is just one of the scenarios that can create distracted drivers on the roadway. Unfortunately, distracted drivers behind the wheel can often lead to tragic accidents. Our greatest sympathies go out to the victims and their families involved in this tragic accident.
If you have been injured in a tuck accident or auto accident, contact a Columbia personal injury lawyer today.
Truck accidents like this one can happen to anyone and they can happen anywhere. Sometimes these accidents can even result in wrongful death. If you or someone you know has been injured or killed in a truck accident or any type of motor vehicle accident, contact us, the Goings Law Firm, LLC, at (803) 350-9230 to discuss your case with us for free.