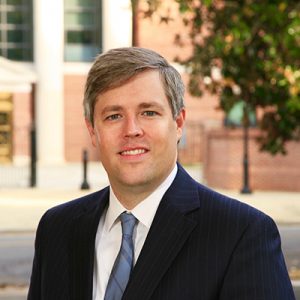 The Goings Law Firm, LLC is pleased to announce that Attorney Robert F. Goings has been selected to receive the 2016 Compleat Lawyer Award from his alma mater, the University of South Carolina School of Law. The Compleat Lawyer Award is the law school's highest honor and most prestigious award given to a lawyer who has displayed exemplary achievements in their careers and communities.
Established in 1992, the Compleat Lawyer Award is the School of Law's highest recognition of professional achievement and civic leadership by the school's alumni. The Compleat Lawyer Award is considered one of the most prestigious awards that any graduate of the School of Law can receive. "This year's recipients embody the virtues that are integral to this law school: integrity, civility, service and leadership," said Dean Robert Wilcox. "They have all served their profession and their communities through dedicated advocacy and commitment to the rule of law. We are proud to call each one a Compleat Lawyer."
The recipients of the Compleat Lawyer Award are chosen by a committee comprising the Chief Justice of the South Carolina Supreme Court, the Chief Judge of the South Carolina Court of Appeals, the President of the South Carolina Bar, the Dean of the South Carolina School of Law and the Co-Chair of the Law School Alumni Council.
Other 2016 recipients of this outstanding achievement are Stanford E. Lacy, John O. McDougall, Neil C. Robinson, Jr, Elizabeth Middleon Burke, Rosalyn Woodson Frierson, James K. Lehman, C. Edward Rawl, Jr., and Senator Paul R. Thurman.
Robert F. Goings is a trial attorney with offices in Columbia, South Carolina.  He graduated from the University of South Carolina School of Law in 2006, with a legal career focusing on civil litigation and trial practice.  He has been featured and recognized in "Super Lawyers", "Best Lawyers", AV Rating with Martindale-Hubbell, and is a member of the American Board of Trial Advocates (ABOTA).