Product Liability Lawsuit filed in connection with South Carolina Beach House Fire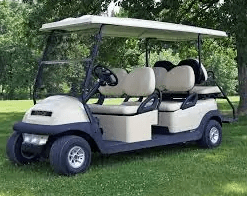 In the early morning hours of April 20, 2014, a house firebroke out in a three-story beach house in Garden City, South Carolina. A South Carolina family from Lamar, SC was vacationing for the week at the beach house. The family also rented a golf cart from Woody's Beach Rentals to use for the week. The golf cart, a Club Car, was plugged-in to a wall outlet under the house in the covered garage. There were four children staying in the house with their parents. The parents were able to wake-up the children and get them out of the house. The parents did not survive the fire. Now, news sources report that a products liability suit has been brought against Club Car, LLC, the manufacturer of the golf cart for causing the fire.
Products Liability accidents like this one happen far to often in South Carolina. The impact that a dangerous or defective product can have on a person's life can be devastating. However, a product liability claim can help to alleviate some of the challenges that victims may be facing. If you have suffered injuries resulting from a dangerous or defective product, our attorneys at the Goings Law Firm, LLC, believe that you shouldn't have to deal with the consequences on your own. Fortunately, with our help, you may be able to hold the manufacturer liable for their actions and get the compensation you need to begin recovering and moving on with your life. Call us at (803) 350-9230 today.
<