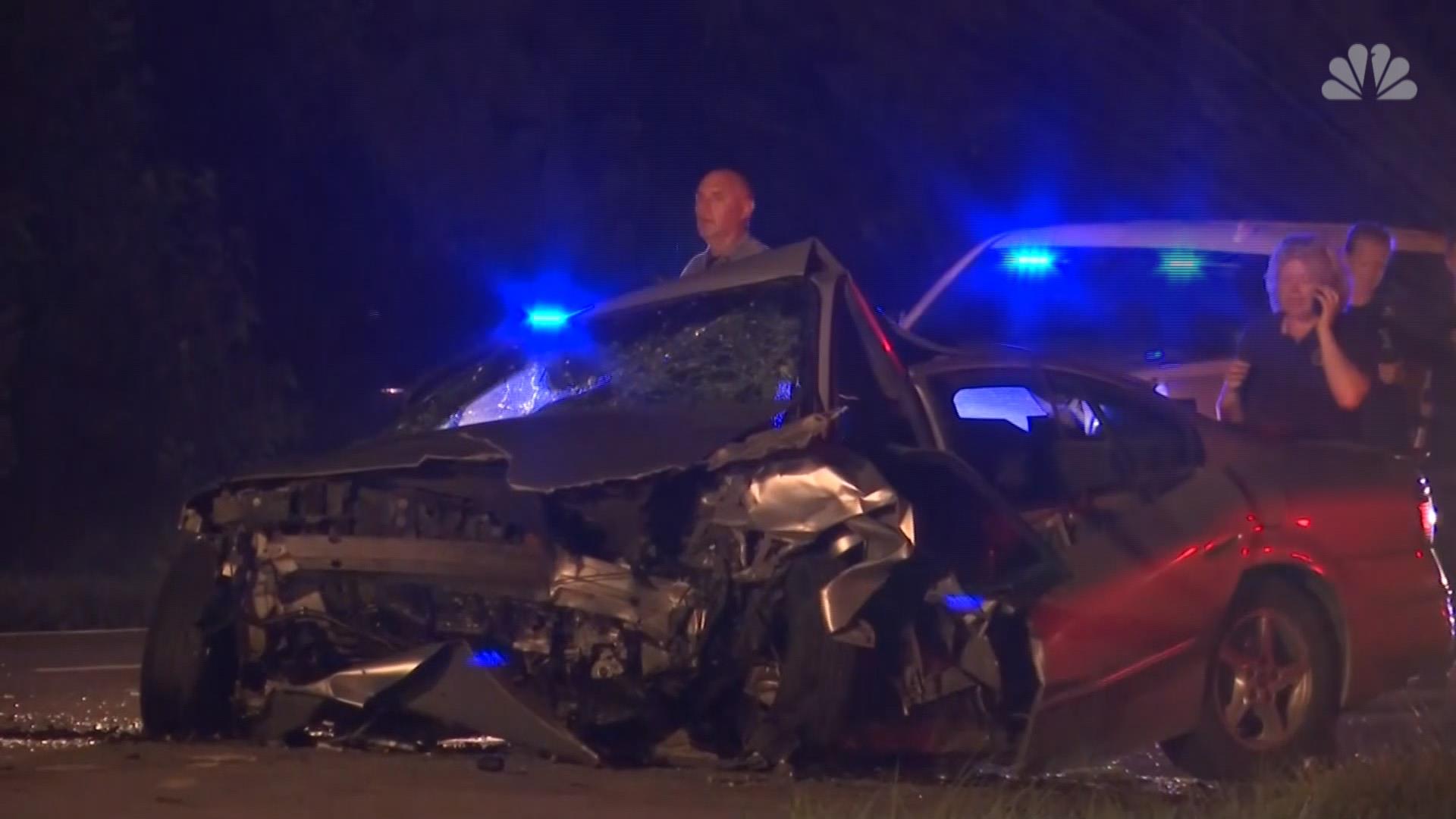 Our thoughts and prayers are with Rep. Katie Arrington, and the family of the deceased driver in a fatal collision that occurred in Charleston County on Friday night, June 22, 2018
Katie Arrington, a representative in the State House for the Lowcountry and a U.S. congressional candidate, was seriously injured in a fatal car wreck Friday night.   The driver of the vehicle that collided with Arrington's car was killed on the scene, according to Mount Pleasant's WCBD.  Reportedly, the collision occurred when the driver that was killed was driving on the wrong side of the road, striking Arrington.
Arrington won the Republican primary for the House of Representative (1st District) seat, defeating incumbent Mark Sanford.  She was traveling with a friend on U.S. Highway 17 when a driver traveling in the wrong lane collided with the vehicle Arrington was in.
Arrington "sustained a fracture in her back and several broken ribs, as well as injuries that required Katie to undergo major surgery including the removal of a portion of her small intestine and a portion of her colon," according to a statement released Saturday morning via her Twitter account. She is expected to remain in the hospital for at least two weeks, according to the statement, which read:
"Last night, Katie Arrington and her friend were traveling to Hilton Head, where Katie was scheduled to receive an award from a state medical organization this morning. Katie was the passenger in the car traveling southbound on Highway 17, when a vehicle traveling in the wrong direction — northbound in the southbound lanes of Highway 17 — struck the vehicle containing Katie and her friend. Katie sustained a fracture in her back and several broken ribs, as well as injuries that required Katie to undergo major surgery including the removal of a portion of her small intestine and a portion of her colon. Additionally, the main artery in her legs has a partial collapse and will require a (stent). Additional surgeries will be required including one likely today; and it is likely that Katie will remain hospitalized for the next two weeks.  As we all know, Katie Arrington is an extremely strong woman and has tremendous faith and an incredibly supportive family. And it is from her strong faith, the support of her family, the prayers and support of our community, and the incredible doctors and staff at the hospital that she is certain she will be back to work for our state soon. As her family asked last night, Katie asks for your continued prayers for the deceased and the deceased's family, as well as prayers for a quick recovery for Katie and her friend."