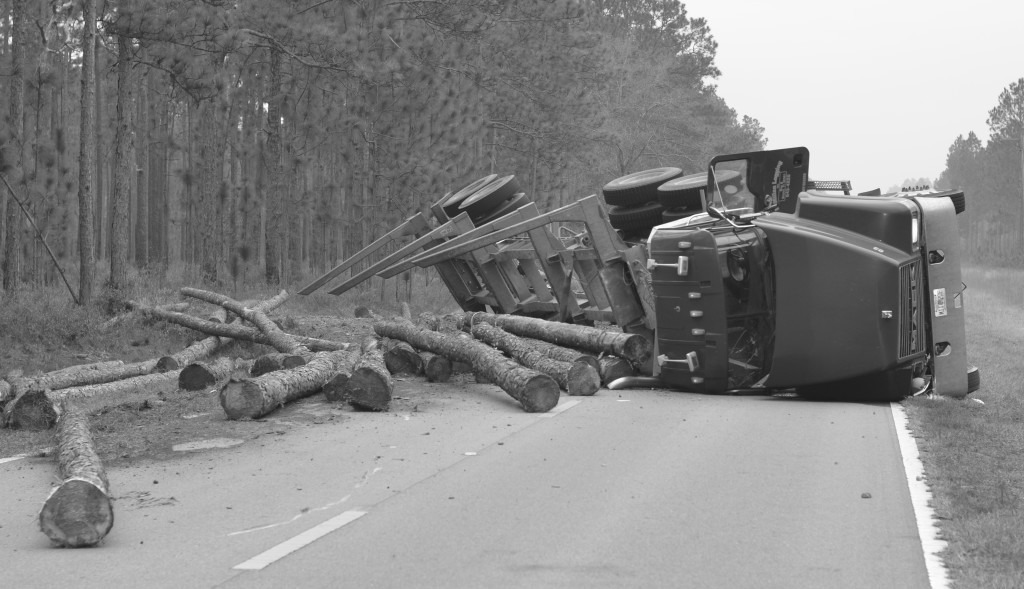 The logging business is a big industry in South Carolina. Forests cover two-thirds of the total land area in South Carolina. Timber is South Carolina's most valued crop.  Statistics from the S.C. Department of Agriculture reveal that South Carolina's forestry industry generates $17 billion annually to the state's economy, employing over 90,624 individuals. Everyday log trucks carry tons of lumber and timber wood on South Carolina highways and roads after being harvested.
Unfortunately, South Carolina drivers are at a greater risk of being involving in an accident caused by a logging truck. Many logging truck accidents occur on major South Carolina interstates such as I-20, I-26, I-77, I-85, I-95, or secondary highways such as Highway 1, 21, 176, 301, 321, 178, 378, 521, 601, and other rural roads. A logging company and its truck drivers is required to following different regulations than other trucking companies. Unfortunately, the logging truck industry is not very well regulated.  Many log trucks are poorly maintained, and the drivers are inadequately trained.  Due to the sheer size, weight, and type of load carried by these logging trucks, any accident with these type large trucks can lead to catastrophic injuries and even wrongful death.  If you have been involved in a wreck caused by a log truck, you need the experience of a logging truck accident attorney in South Carolina.
Causes of S.C. Timber Truck Wrecks
Our experience has revealed that many log truck accidents in South Carolina can be avoided if the drivers of these commercial vehicles were more careful and attentive of the road and other drivers. In South Carolina, common causes of logging truck accident include:
Improper loading of logging trucks
Overweight vehicles
Failing to place flags or warning devices at rear of the trailer
Driving without truck or trailer lights turned on
Bald tires
Tire blowouts
Lack of reflective tape and warning signs
Wide turns
Reckless driving
Failing to properly train and instruct the truck driver
Improper truck maintenance
Falling debris
Poor and defective roads
Contact a Columbia Log Truck Accident Lawyer
If you have been injured as a result of a logging truck accident, our lawyers at the Goings Law Firm, LLC can pursue recovery for catastrophic loss, medical expenses, lost wages, pain and suffering, disability and other costs.  With our help and guidance, you may be able to hold the log company fully responsible for the truck accident.  Call us at (803) 350-9230 today to speak an experienced Columbia Logging Truck Accident Attorney or click here to fill out an online case evaluation form.