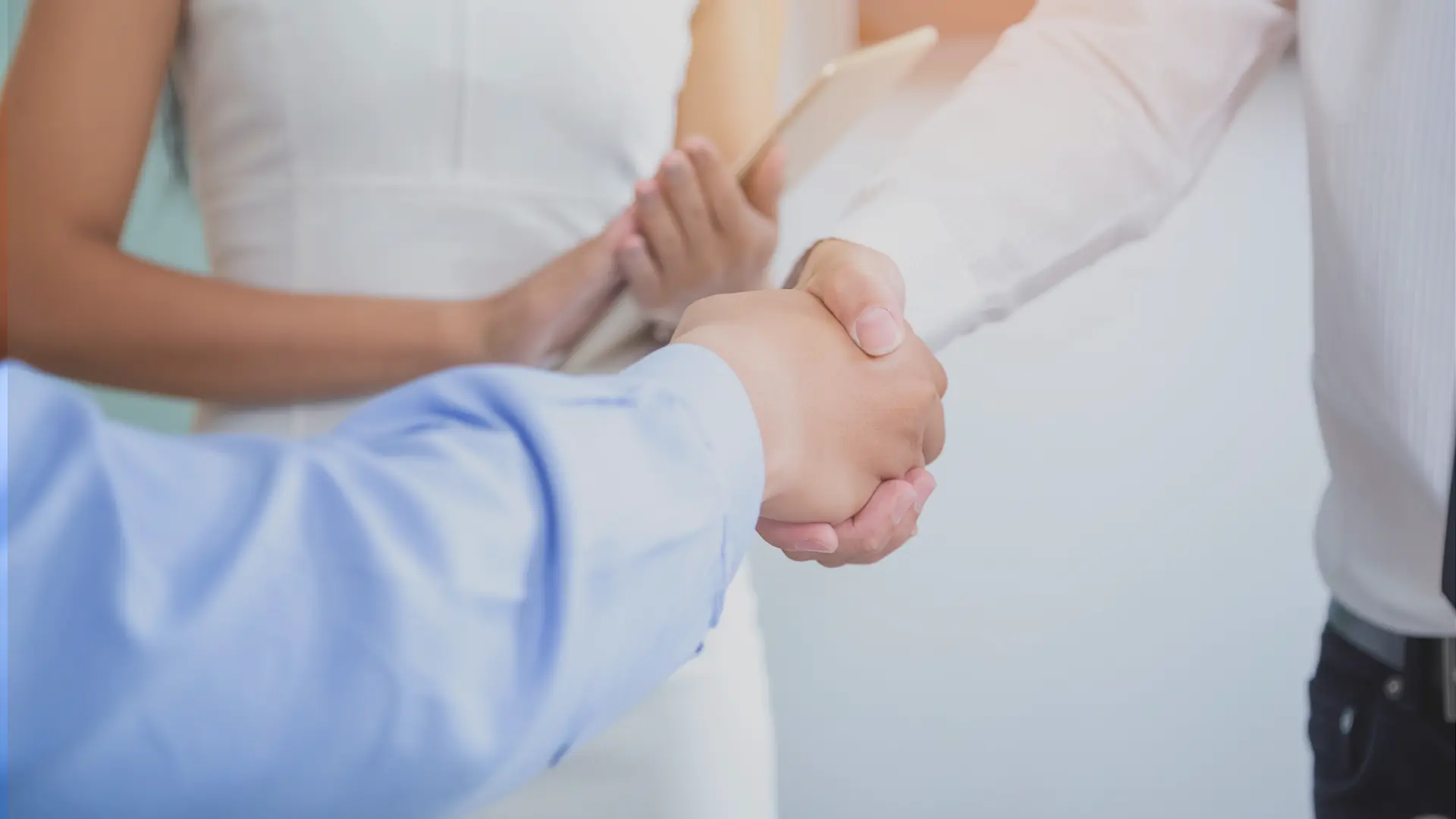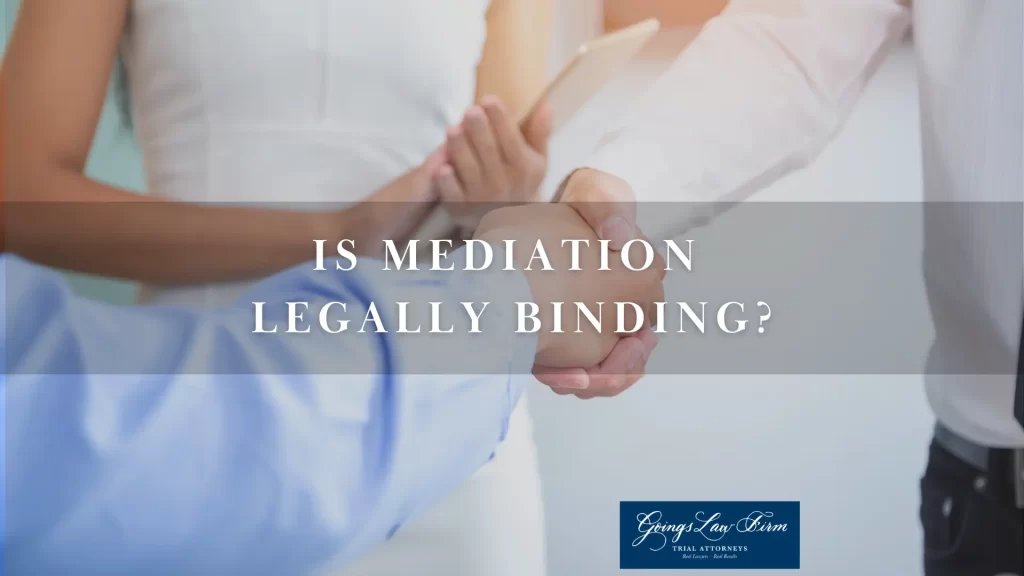 Mediation is a popular form of dispute resolution because of its success rate and relatively low cost. Mediation can be court-ordered or entered into voluntarily by the parties. It becomes legally binding when both parties sign a mediation agreement. There are a few exceptions.
What Is Mediation?
Mediation is a meeting where the parties of a case sit down with a mediator who will assist in negotiating a mutually acceptable resolution. The mediator is an impartial and neutral person who is usually an attorney who understands personal injury law or law relevant to the case. Usually, the party's attorneys mutually agree on a mediator. If the attorneys cannot agree, the court may appoint a mediator.
The purpose of mediation is to have a cooperative conversation about the case with the guidance of a neutral third party. Mediation is usually confidential. This means statements made during mediation can't be used in a trial if mediation fails. This encourages everyone to be honest and open and increases the likelihood of a successful mediation process.
Read more: How Mediation Works in a Personal Injury Case
What Is Not Confidential During a Mediation in South Carolina?
The purpose of mediation is to discuss a case's strengths and weaknesses. There's no fear of using any provided information during the trial. However if the mediation is unsuccessful, some types of information will not be confidential, such as:
Information for which confidentiality was waived or stipulated to by all parties
Information that is used in the furtherance of a crime, concealment of ongoing criminal activity, or threats of violence
Information concerning professional malpractice (solely for a professional malpractice proceeding)
Information to support or refute a settlement agreement reached during mediation
Information concerning professional misconduct that occurred during mediation
How Does Mediation Work in Personal Injury Cases?
Generally, when someone has a personal injury claim, an experienced attorney will attempt to negotiate a settlement with the other party before filing a lawsuit. If settlement negotiations fail and a lawsuit is filed, the parties may choose to enter mediation to try and reach an agreement before the trial begins. In some cases, the court may order that the parties go to mediation if the court believes that the parties can reach an agreement outside the court.
During mediation, the parties begin the session in the same room. Both sides will have opening statements and then go to separate rooms. The mediator goes from room to room to discuss with each party and carry offers and counter-offers between the parties. The mediator will offer suggested solutions to help resolve the disputes between the parties. However, unlike a judge or jury during the trial, if mediation does not end with a mutually agreed resolution, the mediator cannot provide a judgment that the parties must obey.
Does Mediation Mean Settlement?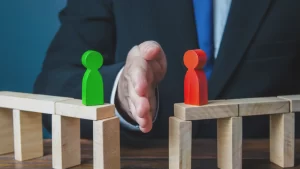 If mediation goes well, the parties settle and sign an agreement. Mediation can lead to a settlement in this way. Yet, mediation is not legally binding without a valid, signed settlement agreement. If the parties agree, the mediator drafts the agreement. Both parties must sign it. Once signed, the mediation agreement becomes an enforceable settlement agreement, with a few exceptions. Violating the signed mediation agreement can have legal consequences.
There are a few circumstances in which a contract is not legally enforceable, including:
Fraudulent misrepresentation
Mental incapacity of one of the parties
Undue influence over one of the parties
Duress of one of the parties
Illegality of the contractual expectations
When a mediation agreement is entered but is not legally enforceable, it will be set aside by the court. For these reasons, it is best to have an attorney at your side during the mediation process.
Read more: What Happens After Mediation Settlement
Contact an Experienced Personal Injury Attorney Today
Filing a personal injury lawsuit may feel daunting and stressful, but you deserve compensation for losses you incurred because of another person's negligence. A skilled Columbia personal injury attorney from Goings Law Firm, LLC could assist you with your personal injury lawsuit. Goings Law Firm, LLC proudly represents clients from all over South Carolina and is ready to fight for your best interests vigorously.
Call us at (803) 350-9230 for a free consultation if you sustained injuries because of someone else's negligence.
Related reading: