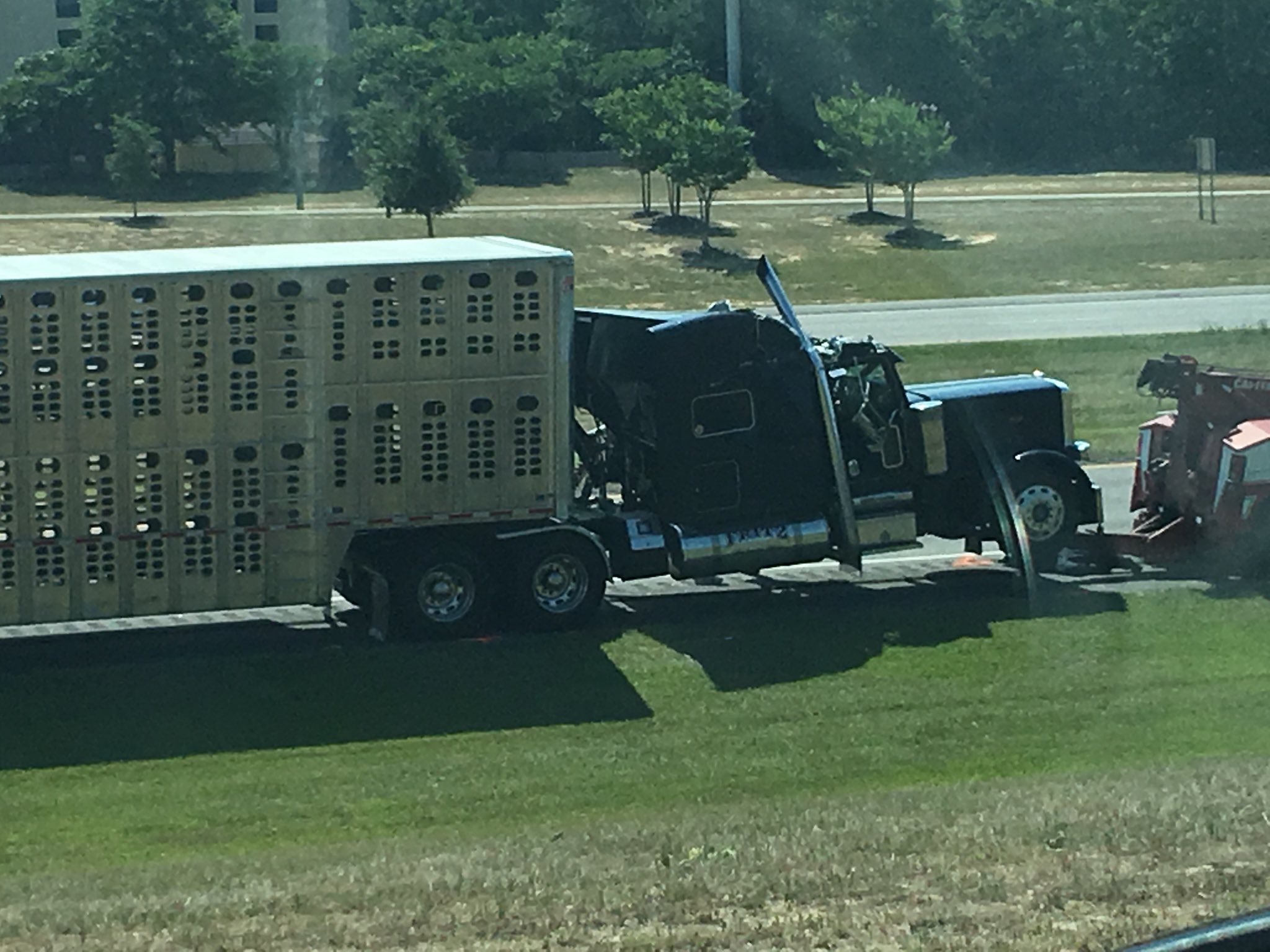 On Wednesday morning June 20, 2018, a 40-year-old Indiana man was tragically killed when a tractor trailer struck the construction lift he was operating on I-77 South in Columbia.  The crash happened just after 5 a.m. on I-77 South near the Blythewood Road exit, according to the S.C. Highway Patrol.
The collision involved a tractor-trailer and a piece of construction lift equipment, according to Lance Cpl. David Jones of the Highway Patrol. The tractor-trailer was traveling south on I-77 when it hit the construction equipment, which was moving in the southbound lanes, Jones said.  It was reported that the driver of the construction equipment was trying to cross from the median to the shoulder of the road, Jones said. When he was hit by the truck, he was thrown from the bucket of his equipment and killed.
Officials have identified the worker killed in an accident on I-77 as Nathaniel B. Deaton, 40, of Martinsburg, Indiana. Deaton was pronounced dead at the scene. An autopsy indicated the cause of death to be blunt force injuries suffered in the collision, says Richland County coroner Gary Watts.
I-77 South in Columbia was closed for more than 6 hours following the accident as S.C. Highway Patrol investigators reconstructed the scene. WLTX News 19 in Columbia spoke with Trooper David Jones who wants to share a reminder with drivers on the road. He says, "Make sure you limit your distractions. Slow down in construction zones, make sure you put your cell phone down and pay attention to your surroundings because again a lot of times these are active work zones."
Tragic collision on the interstates are preventable if drivers are exercising care and not distracted while driving.  It's important to slow down in construction zones and be mindful of workers that are making our roadways safer.  If you are a loved one has been injured or tragically killed in a collision in South Carolina, please contact the Goings Law Firm at (803) 350-9230 today to learn about your rights.