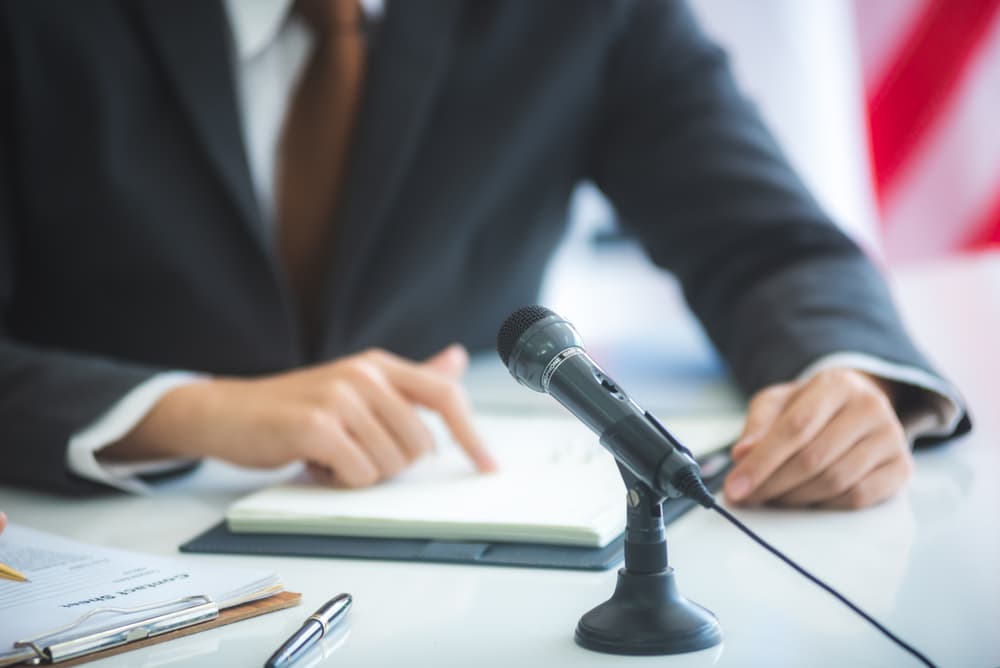 Before your personal injury case gets to a courtroom trial, you will likely need to attend a deposition. You may feel nervous about this process, but having an experienced attorney on your side can help you feel prepared. Since they will attend the deposition with you, they can also give you feedback about how to know if your deposition went well.
What Is a Deposition?
A deposition is a formal interview that takes place during the pre-trial discovery process of a civil case. The opposing party's legal counsel will question you about the facts and circumstances of your lawsuit. As this happens, a court reporter will write down the questions and your answers. During this interview, you will be under oath. The information you provide must be true and correct to the best of your knowledge.
The deposition will take place at a pre-appointed date and time. Depositions generally occur at a lawyer's office or in another conference-room setting. The interview's formality can make many people nervous, and you may have doubts about how well your deposition went. However, the following factors can give you confidence that the deposition has gone well.
Your Deposition Likely Went Well If:
You Told the Truth
Remember that your deposition occurs under oath. Anything misleading about your answers can potentially expose you to perjury charges. The defendant's lawyers will have come prepared with thorough knowledge of your situation, so they will know right away if you have given false testimony or exaggerated any facts. As a result, you will lose your credibility in the eyes of the court, which can cause irreparable damage to your case.
You Communicated the Facts Clearly
Many people feel nervous when they are under oath. This can lead to forgetfulness, which is okay. You have the right to say that you do not remember specific details. However, coming to your deposition as prepared as possible will help calm your nerves and ensure that you are thoroughly familiar with the facts of the accident and your injuries.
In general, you should be able to recall facts such as:
The time, date, and location of the accident
Information about what automobiles or pieces of equipment were involved
Relevant road, weather, and safety conditions at the accident scene
Relevant information from the police report, if applicable
The number of times you sought treatment or tests for your injuries
The types of injuries you were diagnosed with
The amount of money you have spent on medical expenses
How your injuries and pain have affected your daily life
Information about your work history for the last 10–15 years
How your injuries have affected your ability to earn a living
If you can give clear and straightforward answers to questions about these topics, you can feel confident that your deposition went well.
Your Lawyer Gave You Positive Feedback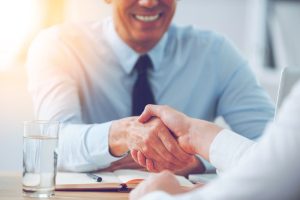 Your personal injury attorney can be present with you at your deposition. They will ensure that the line of questioning remains relevant to the case. Your attorney can prepare you ahead of time so you can answer the questions in a way that does not lead you to inadvertently admit fault.
Once the deposition is over, your lawyer can give you a frank assessment of how the testimony went. Additionally, they may be able to let you know whether the deposition might have strengthened your case to any degree.
Contact an Experienced Columbia Personal Injury Attorney Today
Life after an injury is always stressful. Whether you were injured in an automobile collision, a workplace accident, or due to a slip and fall that wasn't your fault, you may be eligible to file a personal injury claim against the responsible party. Filing this kind of claim can allow you to recover compensation for the losses you have suffered because of the accident.
Most claims are settled through a series of negotiations. However, if these negotiations do not yield an acceptable result, you may have to take your case to court.
If your personal injury claim is heading toward a lawsuit, you need an experienced and skilled personal injury attorney on your side. The Columbia personal injury attorneys of Goings Law Firm, LLC will dedicate themselves to helping your recover the full and fair compensation you deserve. We will fight for you at every stage of your claim and ensure that you are fully prepared for your deposition.
Call us today at (803) 350-9230 or contact us online for a free consultation and find out what your legal options are.
Related posts: