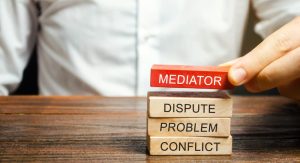 Before your case goes to court, you will usually have an opportunity to come to an agreement with the opposing party through a process called mediation. Understanding how mediation works can help you know what to expect from the process so that you can prepare accordingly.
What Is Mediation in a Lawsuit?
Mediation is a form of alternative dispute resolution (ADR) that allows two opposing sides in a civil case to reach an agreement without going to court. Mediation involves a neutral legal professional known as a mediator who helps the two sides find common ground.
Mediators are often attorneys or retired judges who have specialized training in ADR. In some situations, the mediator is court appointed. At other times, the parties may agree upon a mediator between themselves. Either way, the mediator's objective is not to hand down an order or a verdict. Instead, they facilitate constructive conversation between the two parties by taking them step by step through their legal and factual circumstances.
The state of South Carolina requires parties to nearly all civil disputes to attend mediation before their case goes to trial. The process can save a great deal of time and money when compared to a lawsuit. Furthermore, mediation can offer more creative ways of addressing the differences between the two parties.
What Happens During Mediation?
After the mediator has been selected or appointed, the two sides will agree to a time and date for the session to take place. It will usually happen at the mediator's office, and upon your arrival, the mediator will outline the rules and expectations of the session. The setup tends to be less like a formal courtroom proceeding and more like an informal discussion.
Once the introductory statements are made, each party will get to present its position. While you can speak to your lawyer before the session, it is usually best to allow your attorney to speak on your behalf once the proceedings have begun. They will know how to present your side of the case in a way that does not lead to you inadvertently admitting any degree of fault.
The mediator will then take each side into private breakout rooms. At this point, the mediator will offer their unbiased opinion of the case's value to each party. Both sides will have an opportunity to voice their perspectives as well, and the mediator will try to assess whether there is any common ground. They will go back and forth between the two parties as they discuss how the dispute might be resolved. This part of the session may last several hours.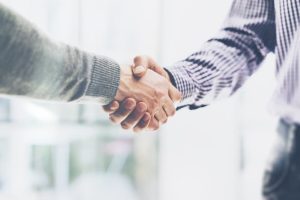 Eventually, the mediator may offer a way of reaching an agreement that the two parties find acceptable. While each side is free to accept or reject the mediator's suggestions, they will be legally bound to any agreement they make once a contract is drafted and signed.
Read more: What Happens After Mediation Settlement?
The Importance of a Skilled Attorney
Mediation sessions are less adversarial than courtroom proceedings, but there are still some formal rules in place to help keep the session fair to both parties. An experienced attorney will be familiar with how these rules function, and they will know how to navigate the process in a way that can aggressively protect your interests.
Contact an Experienced Columbia Personal Injury Attorney
Being injured in an accident can turn your life upside-down in an instant. When the accident was someone else's fault, you have the right to file a personal injury claim against them to recover compensation for your losses. Most cases are resolved through a series of negotiations between your lawyer and the at-fault party's insurance company. However, if these negotiations are unsuccessful, you may have to file a personal injury lawsuit to recover the compensation you deserve.
The experienced and skilled Columbia personal injury attorneys of Goings Law Firm, LLC will fight on your behalf so that you have an opportunity to recover the full and fair compensation you deserve.
We will represent you aggressively at every stage of the claims process, from negotiations to mediation, to a courtroom trial if necessary. Our lawyers have earned a reputation for excellence across the state of South Carolina and look forward to serving you, too.
Call us today at (803) 350-9230 or contact us online for a free consultation.
Related posts: