Millions of people across the country hit the road during the holidays, either to travel to visit family or friends in another town or state, or to go on vacation. But a long road trip requires taking steps to ensure that you stay safe on the road. Below we've identified five important tips to keep in mind for helping you to travel safely during the holidays.
Prepare Your Vehicle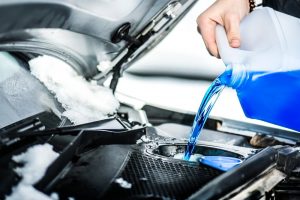 Before setting off for a road trip, you should make sure that your vehicle is prepared for a long journey. This includes making sure that your vehicle has undergone all recommended maintenance. If your vehicle hasn't been to the mechanic in a while, a road trip is a good reason to take your car in for maintenance.
Before you leave, you should also make sure that your vehicle's fluids are topped off, including engine oil, coolant, and antifreeze. You should also make sure that your tires have sufficient tread to help you maintain traction if you encounter slippery conditions on the highway. In addition, if your vehicle has summer performance tires and you are driving into colder conditions, you should switch your tires over to all-weather or winter tires. Finally, you should make sure that your vehicle's lights, wipers, and window defrosters work.
Pack an Emergency Kit
You should pack an emergency kit into your vehicle before setting off on a long road trip. An emergency kit should include a first-aid kit, warning triangles or road flares, a flashlight or lantern, gloves, a jack, jumper cables, a box of coarse sand or kitty litter, battery packs to recharge your cell phone, bottled water, snacks, and blankets. These items can help you if you get stuck, suffer a tire puncture, breakdown, or are otherwise stranded on the road, especially if it takes time for help to reach you.
Plan Ahead
You can help yourself stay safe on a long road trip by planning out your travel. This includes going over the route you plan to take and familiarizing yourself with alternate routes in case you encounter delays or closed roads on your primary route. You should also check for construction zones along your route. Finally, on the day you set off you should check traffic and weather conditions. Having all these details can help you to avoid delays due to weather or traffic and reduce your risk of being involved in an accident due to heavy traffic or bad weather.
Slow Down
Remember to drive more carefully when on the road during holiday travel. This includes sticking to the speed limit and keeping extra following distance between your car and vehicles in front of you. This can help reduce the risks of being involved in an accident. You might also encounter precipitation and slippery road conditions from winter weather, which can increase stopping distances or make losing control and spinning out more likely. Slowing down and avoiding tailgating of other vehicles can reduce these risks.
Avoid Drowsy or Fatigued Driving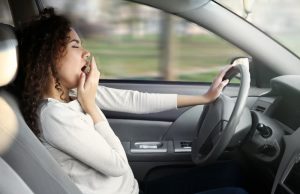 Finally, you can keep safe on long road trips during holiday travel by avoiding drowsy or fatigued driving. Spending hours on the highway can prove mentally and physically taxing. Taking frequent breaks during long road trips can help you stay energized and alert. Pull into a parking lot or rest stop every few hours to get out of the car, stretch, take a walk, and have some food and water. If you are traveling with other licensed drivers, consider trading off driving duties so that everyone can get a few hours' rest from being behind the wheel.
You can help avoid drowsy or fatigued driving by refraining from driving during the late afternoon or at night, when your natural circadian rhythm may cause you to feel sleepy. If you do begin to feel drowsy or sleepy while on the road, pull into a rest stop or parking lot as soon as possible where you can take a nap. A brief nap can help refresh you for about an hour or so, allowing you to reach your destination or somewhere that you can get a full night's sleep.
Contact Us If You Have Been Hurt in an Auto Accident
If you were injured in a motor vehicle accident through no fault of your own, reach out to the Columbia car accident attorneys of Goings Law Firm, LLC for a free, no-obligation case review. Call us at (803) 350-9230 or fill out our contact form to speak with a member of our legal team about your rights and options for pursuing the compensation you deserve.