Earlier this month, the University of South Carolina School of Law Mock Trial hosted a regional of the National Trial Competition. Nineteen teams traveled to Columbia, South Carolina to compete at the event along with the USC School of Law's Mock Trial Team to earn a spot at the 2019 National Competition.
Mock Trial is a program that was developed to help students from middle school to law school to advance their trial advocacy skills. These skills include a working knowledge of the United States judicial systems as well as the ability to analyze and communicate effectively. In addition, students learn all about the obligations and responsibilities that they will have as future members of the Bar. Students try out for teams, and competitions held all across the country throughout the fall and spring semesters.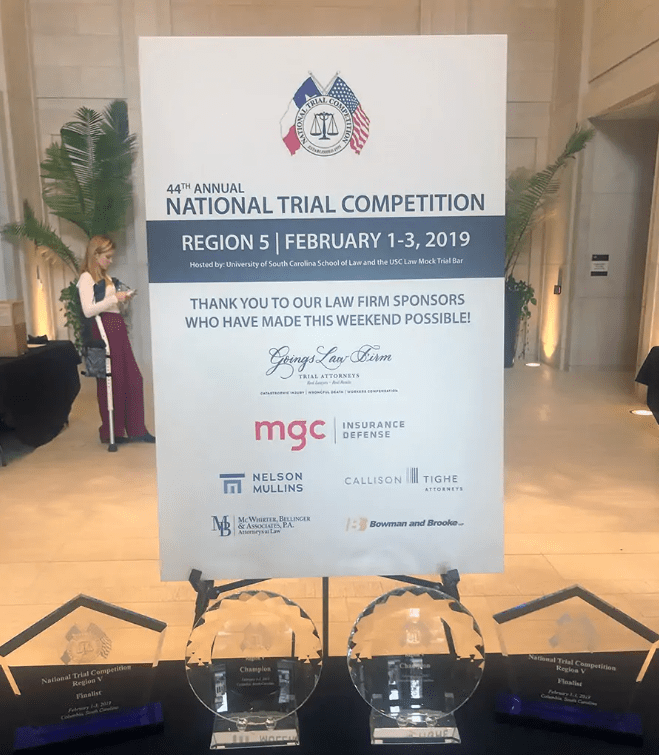 Our office actively supports the USC School of Law—after all, it's where two of our attorneys, Robert Goings and Jess Gooding, graduated from! We were proud to be sponsors of this year's Regional Mock Trial competition, and we were even more proud of how the USC School of Law Mock Trial Team represented our local university. Their team was named a 2019 Regional Champion! This is the second year in a row that they have been champions of their region, and this is the fourth time in the last five years that they have advanced to Nationals. They'll head to San Antonio from March 27 – 31 of this year to compete against the regional winners from across the nation.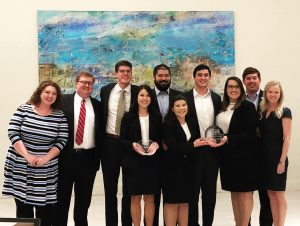 Photo by: Nicholas Brausch
Our law clerk, second year University of South Carolina School of Law student Chris Pascal, is a member of the University's Mock Trial Team. Chris competed with his team in the Regionals and afterwards, was named an Outstanding Advocate for the completion. What an incredible honor—congratulations, Chris! We'll all be cheering you and your team on during Nationals!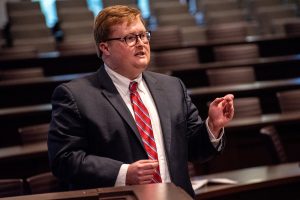 Photo by: Nicholas Brausch