Recently, Robert Goings took a trip up I-26 from Columbia to Spartanburg, SC to visit his alma mater of Wofford College. Robert attend Wofford for his undergraduate degree and graduated from the college in 2003.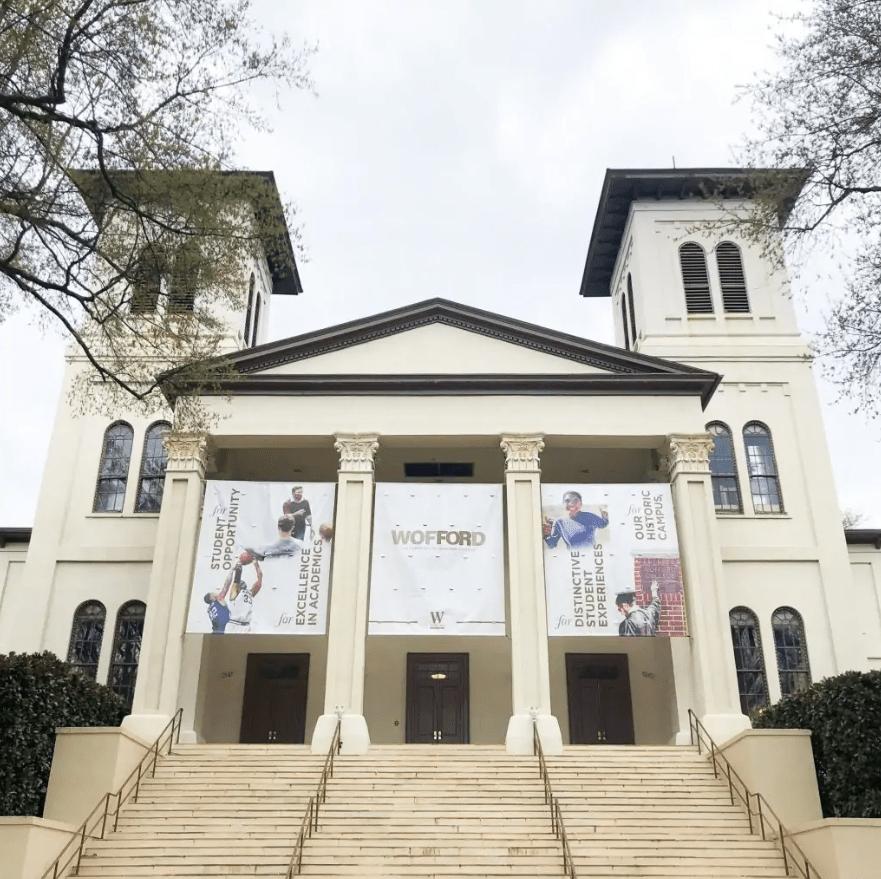 This visit was to speak with aspiring law school students and those students that are interested in practicing law in the future. Our team firmly believes in giving back to students and inspiring those who want to step into the legal profession. After all, it wasn't all that long ago that our team was in their chairs in the classroom!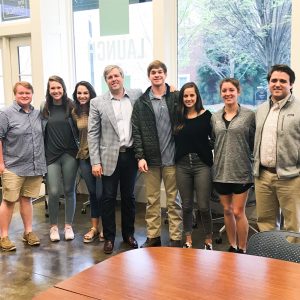 While there, one of Robert's former professors, Dr. William DeMars, shared with him something that he had written 16 years ago for the Senior Honors Convocation. Robert, a graduating senior at the time, had been presented with the Government Department Award and Dr. DeMars was the one who presented the award. He wrote a short speech to share during the award ceremony.
"Robert is just a farm boy from Union," the speech began. "He's a real good talker. In fact, he can talk with just about anybody, in any station or any walk of life. Most people feel that he likes them, because he does. As a farm boy, it's no surprise that he's a hard worker. More surprising to some people is how smart he is. In class, he can master massive amounts of material, and work creatively with complex lines of reasoning. However, even more impressive than his academic intelligence is his practical wisdom, what Aristotle called phronesis. Robert has a certain touch, an ability to get a diverse group of people to work together to accomplish something for the common good. This is politics in the best sense of the word. Watch where Robert is going in the future. It's going to be hard to keep this boy down on the farm."
Those words written about Robert sixteen years ago as a senior in college still hold true today. He's a hard worker who instills the lessons he learned from the farm in Union, SC into our practice every day.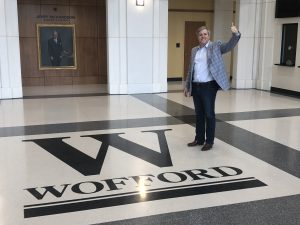 Of course, any visit to Wofford wouldn't be complete without walking through the Richardson Athletic Building to see the SoCon 2018-2019 Men's Basketball Champion trophy!