We are proud to share that our entire team of attorneys—Robert, Christian, and Jess—have been named to the 2020 Columbia Business Monthly Legal Elite in the areas of Workers' Compensation, Personal Injury, and Insurance. This is a huge honor for our team and we are excited to be listed among the top attorneys in our state in these three fields.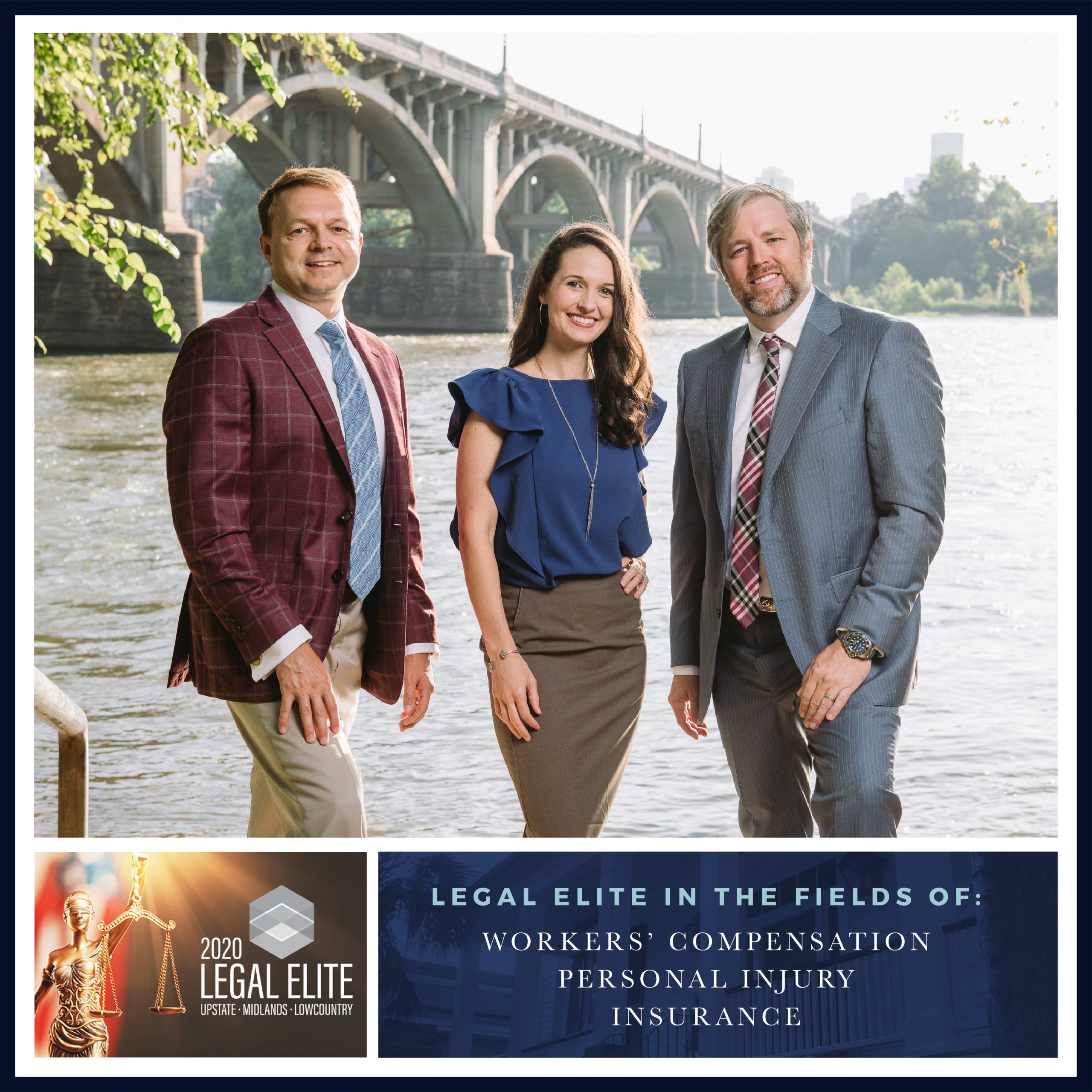 For 10 years, Greenville Business Monthly, Columbia Business Monthly, and Charleston Business Magazine have recognized attorneys from around the state in their Legal Elite section. All attorneys on the list are nominated and voted on by area attorneys, and every active attorney is eligible to participate.
Robert was named to the list for the fifth year in a row, and is listed as Legal Elite under both Personal Injury and Workers' Compensation.
Joining Robert for her work in Personal Injury is Jess. She was also recognized for her work in Insurance.
Christian, who manages our
Workers' Compensation
practice team, was honored as Legal Elite under Workers' Compensation along with Robert.
Congratulations to our entire team and to all of our peers who were also named to the Legal Elite list!