Delivery Van Accident Lawyers in Columbia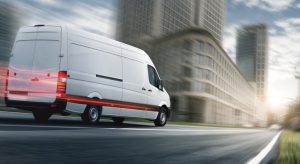 The presence of delivery vans on the highways and roads of South Carolina has been on the rise for many years, and the coronavirus pandemic has only increased those numbers. This uptick in delivery van traffic has also correlated with an increased potential for delivery van accidents – that's where our delivery van accident lawyers in Columbia come in.
If you were injured in an accident with a delivery van in Columbia that wasn't your fault, you may be eligible to claim compensation for your losses. However, filing a claim against a commercial entity presents certain challenges. Goings Law Firm, LLC will help you craft a strong case to optimize your chances of recovering the compensation you deserve.
Call us today at (803) 350-9230 or contact us online for a free consultation and find out what your legal options are.
Causes of Delivery Van Accidents in Columbia
There are many reasons for delivery van accidents in Columbia and throughout South Carolina. These include:
Fatigued drivers – Delivery van drivers commonly work long hours. They can become fatigued if they do not get sufficient sleep or regular breaks. Drowsy drivers are often less alert to traffic signals and changing road conditions. Sometimes they might even fall asleep behind the wheel.
Speeding – Many delivery van drivers feel pressure to meet specific deadlines, which may cause them to ignore the speed limit in many circumstances, putting the lives of other road users at risk.
Improper vehicle maintenance – Delivery drivers and the companies who employ them are legally required to perform regular maintenance checks on their vehicles. Qualified repair workers should check and repair brakes, tires, lights, and other vehicle systems so that the vehicle can operate safely on the road. Van operators and owners can be deemed negligent if these standards aren't met.
Distracted driving – Drivers are distracted when they're using their cell phones, eating, drinking, operating a GPS device, or adjusting their radio while driving. This lack of attention can easily lead to collisions with other vehicles or pedestrians.
Impaired driving – If a delivery van driver has been using drugs or drinking alcohol, they may suffer from slower reaction times, impaired judgment, or blurred vision. These factors can significantly increase the risk of a serious accident.
Delivery Van Accidents and Injuries
Delivery vans may be involved in many types of crashes, including:
Head-on collisions
Rear-end collisions
Rollovers
Sideswipe accidents
Because delivery vans are often substantially larger than passenger vehicles, they have the potential to cause serious damage to your car and grave injuries to your body. Some of the severe injuries people may suffer in delivery van accidents include:
Spinal cord damage, leading to paralysis
Organ damage
Burns
Cuts
Scarring
Whiplash
Internal bleeding
These types of serious injuries require intensive medical attention, leading to high medical expenses. You may also be unable to work as you receive treatment and recover, on top of extreme pain and suffering.
The defendants' insurers may attempt to dispute or deny your claims to save money. Alternatively, they may attempt to convince you to accept a quick lowball settlement that will not be sufficient to cover your losses. A skilled accident attorney will know how to handle the insurance adjusters so that your claim isn't undervalued.
Multiple Defendants in a Delivery Van Accident Claim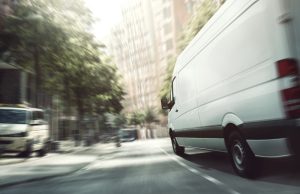 If you have been injured in an accident with a delivery van, there may be multiple parties who could be liable for your losses. These can include:
Van driver – If the van driver was operating their vehicle in a negligent manner when the collision occurred, they could be held liable for the accident.
Delivery company – The van driver's employer might also be held liable for your losses if the accident occurred when the driver was carrying out their work duties.
Van owner or leasing company – The delivery company or another party might own the van. Either way, the owner is responsible for ensuring that the van remains in safe operating condition. If the accident that caused your injuries happened due to a mechanical failure, the van's owner could bear responsibility for your losses.
Mechanic or repair service – If the accident happened in whole or in part due to a faulty repair, the mechanic or repair service that last saw the van could be held liable for your losses.
Vehicle or parts manufacturer – Sometimes, the cause of the crash is a defective vehicle part. In such cases, the van manufacturer or the manufacturer of the defective part might be at fault.
Cargo workers – The delivery van might have been improperly loaded when it hit you, causing instability that made it difficult for the driver to handle the vehicle. If this is the case, the workers who loaded the truck may bear some responsibility for your losses.
Filing a claim or a lawsuit against multiple parties can be a legally complicated process. However, it can give you an enhanced opportunity to recover fair compensation if any one party's insurance policy does not offer sufficient coverage for your losses. An experienced delivery van accident lawyer will know how to handle a case with multiple defendants, and they will work to help you get the full compensation you deserve.
Contact an Experienced Truck Accident Lawyer From Goings Law Firm, LLC
If you have suffered injuries in a delivery van accident in South Carolina or a loved one has lost their life, speak with an experienced truck accident lawyer from Goings Law Firm, LLC in Columbia as soon as possible.
Our skilled and knowledgeable attorneys understand how overwhelming life after an accident can be. We will help you at every stage of your claim. From investigating the causes of the accident to negotiating with the insurance companies to filing a lawsuit if necessary, we will fight aggressively for the compensation you deserve.
Call us today at (803) 350-9230 or contact us online now for a free consultation. We will listen to your story and let you know what your legal options are. Let us get to work for you today.
Related posts: