Broken Bones from Heavy Impacts within the Vehicle
Rollover accidents are among the most violent kinds of motor vehicle crashes. In a rollover accident, the occupants inside the vehicle may experience hard impacts with the vehicle's interior. They might also be hit by heavy objects inside the vehicle that go flying as the vehicle rolls over. These impacts can easily cause accident victims to suffer broken bone injuries. If you have had a broken bone injury from a rollover accident that was someone else's fault, you may be entitled to compensation.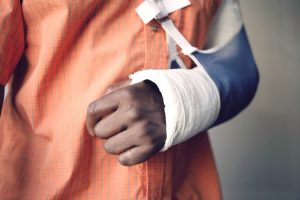 At Goings Law Firm, LLC, our South Carolina personal injury attorneys know that broken bones and other injuries suffered in rollover car accidents can have a devastating impact on the lives of accident victims. When you are going through significant physical pain and emotional distress, you're facing mounting medical expenses and lost wages due to missed work. Let our firm fight to get you the compensation you need. We will take on the work of fighting the insurance companies and at-fault parties to secure the money that will help you through your physical and emotional recovery.
If you suffered a bone fracture from being tossed around inside your vehicle in a rollover accident that wasn't your fault, call the Columbia rollover accident lawyers of Goings Law Firm, LLC at (803) 350-9230 to learn what more you can do to pursue financial recovery for your injury.
How a Car Accident Lawyer Can Help You Pursue Compensation for Your Bone Fractures
When you've suffered a broken bone inside the vehicle in a rollover accident, our Goings Law Firm, LLC, car accident lawyers can guide you through the process of obtaining financial compensation. Turn to our firm for help with:
Investigating the accident to recover evidence that shows who was at fault for the rollover accident and your injuries.
Thoroughly documenting your losses and expenses, including recovering medical records from your treatment and calculating your past, ongoing, and future expected financial expenses and losses.
Identifying potential avenues for seeking compensation, including available insurance coverage.
Ensuring you understand your legal rights and options and what to expect during the claims process.
Presenting your claim for compensation to the insurance companies to aggressively pursue fair and full financial recovery for you in a negotiated settlement.
Taking your case to trial if the liable parties and insurers won't agree to a fair settlement, and advocating your case in court to try to win a verdict in your favor.
Turn to Our Firm for Help After Suffering a Broken Bone in a Rollover Crash
After you've suffered a bone fracture and other injuries in a rollover accident, call Goings Law Firm, LLC at (803) 350-9230 or contact us through our website for a free, no-obligation consultation with one of our experienced car accident attorneys. Let's discuss how our firm can help you pursue financial compensation and after being seriously hurt in a rollover crash.