Columbia Attorneys for Seatbelt and Airbag Failure in Car Accidents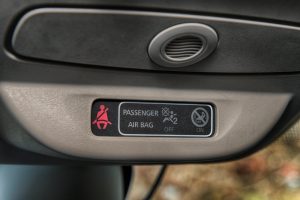 Seatbelts and airbags have helped save millions of lives in vehicle accidents, and they are important and required safety features in most vehicles on the road. In fact, many states and municipalities have laws regarding seatbelt use, and they are routinely touted in public service campaigns as being highly effective in reducing the severity of injuries in car crashes.
However, sometimes seatbelts and airbags malfunction or fail altogether, and the results are often disastrous. The failure can often be traced back to a defect in the product's design or manufacturing or improper installation. In these cases, the parties responsible for designing and making the component and bringing it to market could be held liable for any injuries or death that happen as a result.
If you or a loved one suffered injuries, or you lost someone in a vehicle crash because of a defective seatbelt or airbag, you might be able to obtain compensation for your losses, and the Columbia auto defects attorneys of Goings Law Firm, LLC can help. Voted one of the Best Law Firms in South Carolina for Personal Injury Litigation, we have recovered millions of dollars in compensation for our clients. We are ready to help you get the justice you deserve, too.
Contact us today at (803) 350-9230 to request a free case evaluation.
Seatbelt Failure
Since the late 1960s, automobile manufacturers have been required to install seatbelts in all vehicles sold in the United States. Seatbelts started as only lap belts but evolved to include the three-point, shoulder-belt system most people have in their cars today.
While no one can deny their effectiveness in reducing serious and fatal injuries in car accidents, seatbelts have also caused injuries and deaths when they failed or malfunctioned. Some of the most common reasons seatbelts fail or malfunction are:
Latching issues – The seatbelt does not fully latch even though it feels secure.
Retractor problems – The retractor is supposed to lock and restrain the occupant. A failure could cause excessive slack in the belt, eliminating its effectiveness.
Defects in webbing – The seatbelt webbing itself may contain defects that can cause it to unravel or fail during impact.
Improper installation – Seatbelts must be anchored properly and securely, and the design and installation method should minimize the risk of injury from the seatbelt itself.
Injuries from Defective Seatbelts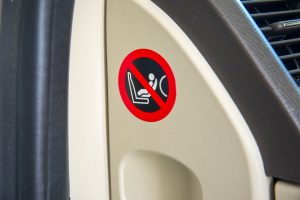 The National Highway Traffic Safety Administration (NHTSA) claims that thousands of people across the United States suffer injuries or are killed due to defective or malfunctioning seatbelts, and some statistics place the number in the millions.
If a seatbelt fails during an accident, the effects on the occupant can be the same as if they were not wearing a seatbelt at all. As a result, a car driver or passenger can suffer any of the following injuries in an accident due to a faulty seatbelt:
Internal bleeding
Organ damage and failure
Blunt force trauma
Crushing injuries
Broken ribs and fractured bones
Shoulder dislocation
Whiplash
Respiratory problems
Aside from a defect in their design or issue with their installation, seatbelts can cause severe injuries to those wearing them even when they are functioning properly and doing what they were designed to do. Some vehicle accidents happen at high speeds or involve the car rolling or flipping. The tremendous physical forces involved can cause "seatbelt syndrome" injuries, such as:
Abdominal pain and bruising around the midsection
Internal bleeding
Damage to the intestines and other internal organs
Nerve damage
Spinal cord damage
Paralysis
Although you cannot sue a manufacturer for injuries you sustained from a fully functioning seatbelt, you may be able to file suit against your own insurance company if they refuse to pay for treatment of injuries arising from seatbelt syndrome.
Injuries Due to Airbags
A more recent safety feature in vehicles than seatbelts, airbags have been required in all cars and light trucks sold in the U.S. since 1999. Like seatbelts, their effectiveness in reducing serious and fatal injuries is undeniable, and they have been shown to reduce overall fatalities in passenger vehicle accidents by more than 30 percent.
Airbags provide a cushion to shield a vehicle occupant from slamming against the steering wheel, dashboard, side support, or some other surface in the car. Sensors around the car determine the direction and potential severity of the impact, and they send signals to the airbags, which then deploy an inflatable bag very quickly by using a rapidly expanding gas.
However, airbags are also prone to design and manufacturing defects as well as improper installation issues. What's more, airbags themselves have caused serious and fatal injuries to vehicle occupants when they have deployed in a crash. In fact, during the early years of their widespread use, they caused hundreds of driver and passenger deaths, particularly those of infants and small children.
Although government requirements and improved airbag design have reduced the number of injuries and fatalities the devices themselves cause, injuries from airbags still happen simply due to the energy they use to deploy. Such injuries include:
Abrasions and lacerations
Sprains and dislocations
Broken bones
Contusions and bruising
Head and neck injuries
Eye injuries
Internal bleeding
Organ damage and failure
Airbag Defects
Like seatbelts, airbags can fail because they are defective. Unlike most seatbelts, airbags have a complex system that includes sensors and wires installed in the car's body and frame, a gas cartridge to deploy the bag, the bag itself, and other components.
Any one of these components can contain a defect or fail or malfunction for some other reason. Sometimes, environmental factors can affect the sensors and cause the airbag to deploy spontaneously, even without a collision.
The Takata corporation's defective airbags that caused injuries and fatalities are an example. Their airbags were linked to 15 confirmed deaths and more than 250 reported injuries in the U.S., and it led to an unprecedented airbag recall that began in 2015.
Contact Us for Help
The Columbia car accident attorneys at Goings Law Firm, LLC are here to assist you with all aspects of your injury claim involving seatbelt or airbag failure in South Carolina. Contact us today at (803) 350-9230 to request a free and confidential consultation.