Columbia Attorneys for Power Steering Failure in Automobiles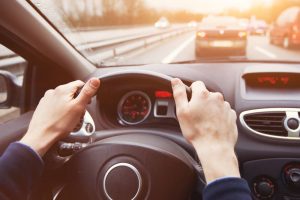 If you sustained an injury in a car accident due to a defective power steering system, contact Goings Law Firm, LLC immediately. You might be entitled to compensation for your medical care, lost wages, and other expenses you incur.
Although power steering problems don't cause a vehicle to stall completely, a failing power steering system can interfere with the vehicle's performance. A sudden loss of power steering from a snapped engine drive belt or fluid leak can be terrifying while driving. Your car doesn't function normally, which makes it more challenging to maneuver.
The manufacturer of a power steering system must supply parts that work as intended and don't contain defects. Defects can lead to system failure while someone is driving their vehicle. When a manufacturer's error creates a defective product, it increases the risk of a car crash. Unfortunately, many people don't realize there's an issue until they can't steer their vehicle in the direction they want to go, or steering becomes a challenge.
At Goings Law Firm, LLC, we understand the trauma you experience after getting hurt in an accident that isn't your fault. The manufacturer should be liable for placing a defective product on the market. We could represent you in your case and pursue compensation on your behalf. The monetary award you receive should compensate you for various costs you incur from the collision.
Call the Columbia auto defects attorneys of Goings Law Firm, LLC for your free consultation with one of our dedicated attorneys today at (803) 350-9230. We can review the circumstances of your case and advise you about the available legal options.
Common Types of Power Steering Defects
A steering mechanism defect in a car can include any issue with the steering system or rack. Defects often occur when the manufacturer makes a mistake during the design, manufacture, or marketing of a product.
This mistake creates flaws that make the product inherently unsafe for use. Since the product doesn't function correctly, it can fail and cause various problems for the consumer.
The most common power steering defects include:
Bushing defect
Fluid leak
Damage to the linkage
Faulty pump
Jammed steering wheel lock
Contaminated fluid
Faulty hydraulics
Temperature issues
If any of these problems led to the failure of your power steering and caused a car accident, it is your right to pursue legal action. You could hold the manufacturer liable for your injury and recover a settlement by filing a claim with their liability insurance carrier.
Common Causes of Manufacturer Defects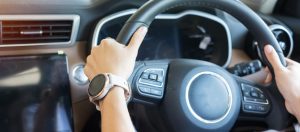 A dangerous product can result from three main types of defects. These include:
Manufacturing defect – An error during the manufacturing process creates a product that is dangerous despite a consumer using it as intended.
Design defect – A flaw or defect in the design makes the product inherently unsafe, even if the manufacturer meets necessary quality standards while assembling it.
Marketing defect – A marketing defect, also called failure to warn, is a manufacturer's failure to provide adequate warning labels to inform the consumer of the risks of using the product.
Power steering failure can result from any of these defects. The most common causes include:
Using cheap materials in the construction of the steering system
Installing parts on the system or rack incorrectly
Using an inadequate design
Damaging any of the parts during assembly
Knowingly using a faulty screw or bolt while assembling the system in the vehicle
Connecting parts in the incorrect place
Goings Law Firm, LLC can investigate and determine whether a defect in the power steering system contributed to the accident. It's vital to contact us immediately so we can preserve the physical evidence and consult experts regarding the design and construction. If they find a defect that led to the failure, we can pursue compensation from the manufacturer on your behalf.
Compensation for Injuries from a Car Accident
Bringing legal action against a manufacturing company can be complicated. You must go through a specific process to notify them of the claim and request their insurance information. Many companies have liability coverage that could provide money for a consumer's injuries and the resulting losses.
We can file an insurance claim and seek a settlement to compensate you for your accident-related losses, such as:
Lost wages
Lost earning capacity
Pain and suffering
Medical expenses
Loss of enjoyment of life
Emotional distress
Property damage
We might have to file a lawsuit if the insurance carrier denies the claim or offers a settlement much lower than you need and deserve. Punitive damages are recoverable in personal injury lawsuits in South Carolina. You must show clear and convincing evidence of the defendant's willful, reckless, or wanton conduct for the court to award you this form of compensation.
Statute of Limitations for Car Accidents
In South Carolina, the statute of limitations for personal injury lawsuits allows a three-year timeframe to file suit against the at-fault party. That means you have three years from the date of the crash to initiate your lawsuit in court. Once the timeframe passes, you could lose your right to pursue compensation in the court system.
Contact Us
Goings Law Firm, LLC understands the uphill battle you face after a car accident. You require medical treatment to heal and receive medical bills you might not be able to afford. It can lead to significant financial strain and debt if you can't pay the expenses associated with your injury.
Our Columbia power steering failure attorneys have a proven track record of success. Over the years, we secured millions of dollars for our clients for injuries caused by others' wrongdoings. We are proud of the level of service we provide and strive to resolve every case we take favorably.
Goings Law Firm, LLC takes car accident cases on contingency. That means you're not responsible for upfront fees or costs. We don't collect our legal fees unless we recover compensation for our clients. If we lose your case, you will never owe us any money.
If a defective power steering system caused your injuries in a car crash, do not hesitate to contact Goings Law Firm, LLC. We're available 24/7 to speak with you so you can reach us when you need us most. Our team is ready to advocate for your rights and fight for the justice and compensation you deserve. Call us for your free consultation right now at (803) 350-9230.