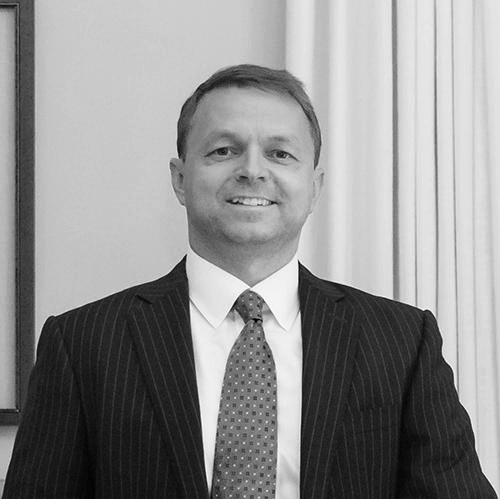 Christian E. Boesl devotes his practice to representing people injured on the job.  He is a workers' compensation attorney.
Christian was born and raised in Buffalo, New York, but after marrying a local Columbia girl, he quickly became a South Carolinian. Christian is a 1999 graduate of Brigham Young University and a 2003 graduate of the University of Arkansas at Little Rock School of Law where he was a Moot Court Champion, on the National Moot Court Team, and served as an Honor Council Justice.
Prior to joining the Goings Law Firm, LLC, Christian was a shareholder and member of the management committee at Collins & Lacy, P.C. where he concentrated his practice on employment law and workers' compensation. He chaired both the employment law and workers' compensation practice group. Realizing he had a greater desire to represent individuals and those who were injured on the job, Christian joined Of Counsel with the Goings Law Firm to manage the firm's expanding workers compensation practice.
Practicing law for a large defense firm for 14 years gave him extensive experience in trying cases for insurance companies, corporations and small businesses. This proven record allows Christian to be an effective advocate for injured workers and his clients. He knows how these companies operate and what it takes to get the best result for his clients.
Christian's passion for the law comes from regularly representing clients before the South Carolina Workers' Compensation Commission, in Federal Court, State Court, before the South Carolina Department of Employment and Workforce, the South Carolina Human Affairs Commission, and the Equal Employment Opportunity Commission. In addition to advocating for individuals before the South Carolina Workers Compensation Commission, Christian is also a certified workers compensation and circuit court mediator.
Christian's reputation has earned him an AV Preeminent rating by Martindale-Hubbell, and he is honored by being included in the prestigious Best Lawyer's list. Additionally, he is also a South Carolina Super Lawyers Rising Star. There are no more than 2.5 percent of attorneys in the state named to the Rising Star list. He has regularly presented CLEs and spoken around the state on workers' compensation and employment law topics.
Christian is a member of the South Carolina Bar, the Richland County Bar Association, U.S. District Court, District of South Carolina, U.S. Court of Appeals, Fourth Circuit, and the U.S. Court of Appeals for the Federal Circuit. He holds a Board of Arbitrator and Mediator Certification, approved Circuit Court Mediator. He is also a charter representative for the Boy Scouts of America and an active member and serves as the current bishop of the local congregation of the Church of Jesus Christ of Latter-day Saints.
Christian's greatest achievement and most important part of his life is his family. He is married to Emily Boesl, and they are the parents of four children, ages 5 to 16. In his time away from work, you will find him sideline coaching for his boys on the soccer field, watching his daughter's vocal/theatre productions and cross country meets, and working around the house with his family.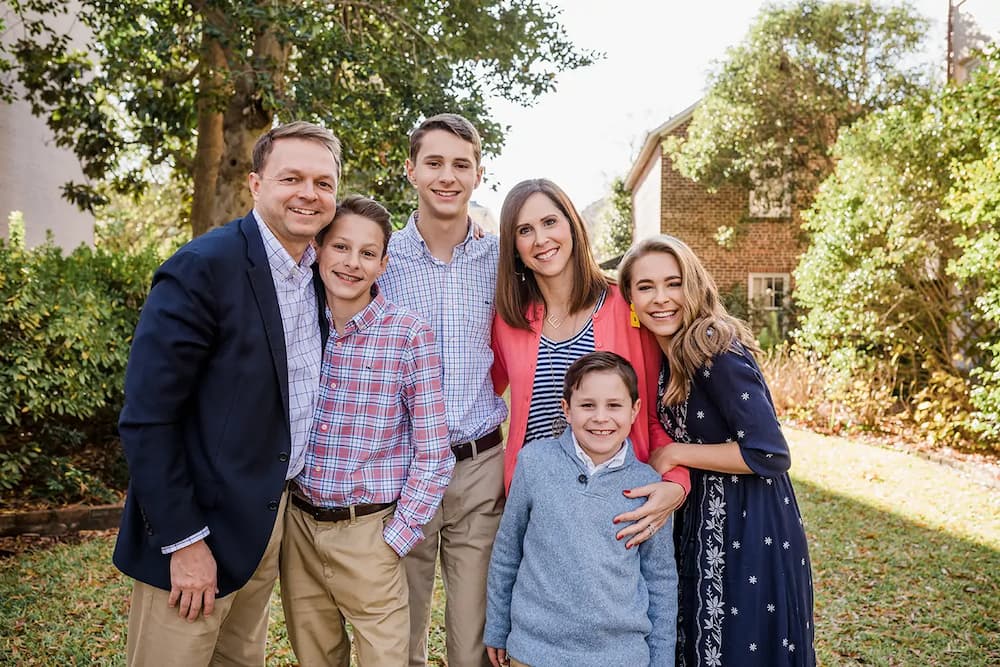 Papers & Publications
Published Case: Team IA v. Lucas
"Worth Watching in 2013: Bentley Decision leads to Workers' Comp Reform Bill H.3147," South Carolina Workers' Compensation Law Blog, January 2013
"Police Officer Not Entitled to Workers' Comp after Killing a Suspect," South Carolina Workers' Compensation Law Blog, July 2012
"Workers' Compensation S.C. Supreme Court Case Reversal," South Carolina Workers' Compensation Law Blog,, April 27, 2011
"Why the Mail May Stop on July 1, 2011," South Carolina Workers' Compensation Law Blog,, April 14, 2011
"The Effect of Child Support Liens on Your Workers' Comp Settlement,"South Carolina Workers' Compensation Law Blog, April 12, 2011
"The Construction of an LLR Immigration Audit," South Carolina HBA's South Carolina Builder Journal, 2010, Co-Author
"New Immigration Act for S.C. Employers: What Are The Requirements and Is The Act Constitutional?," South Carolina Lawyer, November 2008, Co-Author
"A New Landscape for Adverse Employment Actions," For the Defense, October 2006
Published case: Ex parte Wilson (BB&T of S.C. v. Pender),367 S.C. 7, 625 S.E.2d 205 (2005)
Speaking Engagements
Collins & Lacy to Present on Social Media at the 2013 Southeastern RIMS Educational Conference, September 13, 2013
Collins & Lacy Attorneys to Present CLE to Association of Corporate Counsel, June 7, 2012
Attorneys Christian Boesl and Michael Pitts to Speak at SC PRIMA 2012 March Madness Workshop, March 5, 2012
Collins & Lacy Attorneys Jack Griffeth, Christian Boesl and Aisha Taylor to Present at 35th Annual South Carolina Workers' Compensation Educational Association, October 17, 2011
Collins & Lacy Attorney Christian Boesl to Speak at Primerus Webinar: "Recent Updates on Drug Testing in the Workplace", September 14, 2011
Collins & Lacy Attorneys Gray Culbreath & Christian Boesl to Present to Association of Corporate Counsel on Protecting Your Business, June 23, 2011
Law School for Non-Lawyers: Employment Law, Midlands Technical College, October 9, 2008, Columbia, SC
Legal Update, SC Association of Convenience Stores, Spring 2007 & Fall 2008
Presenter at SC Workers' Compensation Educational Conference, October, 2006