Do you need advise in negotiating your workers' compensation settlement? Is the Insurance Company and the employer not being fair? A proposed new law in SC may help protect you!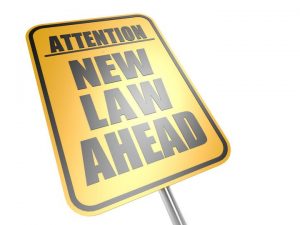 A proposed new law introduced by S.C. House Representative Beth Bernstein has been filed to help protect injured workers when negotiating workers' compensation settlements. S.C. House Bill 3352 is designed to prevent insurance companies or employers from demanding that injuries employee are required to release other legal claims, such as employment claims (such as ADA violations, sex, age, and gender discrimination, wage disputes) and other employment related disputes as a condition to resolving a workers' compensation claim for a work related injury. The legislation would prohibit these tactics by employers and carrier, and any such negotiations on these terms would constitute "per se bad faith." This would be a big win for employees because insurance companies or employers attempt to hold employees "over a barrel" when negotiating settlements, and often time conditioning any workers' compensation settlement to a full release of any and all legal rights that the employee may have against the employer.
This bill is currently in committee and if passes committee, it may be voted on by the General Assembly this year. The language of the proposed legislation, S.C. House Bill 3352, states:
Be it enacted by the General Assembly of the State of South Carolina:
SECTION    1.    Chapter 17, Title 42 of the 1976 Code is amended by adding:
"Section 42-17-15.    (A)    A settlement agreement as to compensation between and employer and an injured employee or his dependents provided in Section 42-17-10 is void and unenforceable to the extent that the injured employee or his dependents agree to dismiss, release and forever discharge complaints, liabilities, obligations, promises, agreements, controversies, claims for attorney's fees, damages, actions, causes of actions, suits, rights, demands, costs, losses, debts, and expenses, known or unknown, suspected or unsuspected, which the injured employee or his dependents have, own, or hold against the employer up to the date of the release including, but not limited to:
(1)    claims of unlawful employment discrimination arising under Title VII of the Civil Rights Act of 1964, 42 U.S.C. Section 2000 et seq., the Age Discrimination and Employment Act of 1990, the Employee Retirement Income Security Act (ERISA) of 1974, as amended, the Consolidated Omnibus Budget Reconciliation Act (COBRA), the Family Medical Leave Act (FMLA), the Americans with Disabilities Act (ADA), the Older Workers Benefit Protection Act (OWBPA), the Equal Pay Act (EPA), the Fair Labor Standards Act (FLSA), as amended, and the Health Insurance Portability and Accountability Act of 1996 (HIPAA);
(2)    claims for disability and other forms of discrimination or harassment under applicable state or federal antidiscrimination and civil rights laws, claims for retaliation or discrimination under the workers' compensation law, torts of any kind, including, but not limited to, misrepresentation, negligent or otherwise, fraud, defamation, liable, battery, assault, slander, claims for intentional or negligent infliction of emotional distress, interference with an advantageous business relationship, negligent hiring, negligent retention, interference with contractual relations, breach of covenant of good faith and fair dealing, termination of employment in violation of public policy, breach of employment contract, expressed or implied, nonpayment of wages, overtime, bonus, or other compensation or benefits, or invasion of privacy;
(3)    claims or rights under state and federal whistleblower legislation; and
(4)    other claims, losses, injuries, or damages resulting from, arising out of, or connected directly or indirectly with the employment with the employer including, but not limited to, claims for damages, salary, wages, compensation, monetary relief, employment benefits including, but not limited to, any claims for benefits under an employee benefit plan or any retirement plan, profit sharing, capital stock, bonuses, merit and longevity increases, and all other benefits of any kind, earnings, back pay, front pay, liquidated and other damages, compensatory damages, punitive damages, damages to character, damage to reputation, emotional distress, mental distress, depression, injury, impairment in locating employment, financial loss, home foreclosure, pain and suffering, being made whole, injunctive and declaratory relief, interest, or attorney's fees and costs arising from the injured employee's employment.
(B)    The offer of a settlement agreement as to compensation that includes any of the prohibited dismissal, release, or discharge conditions enumerated in subsection (A) constitutes bad faith per se."
SECTION    2.    This act takes effect upon approval by the Governor.
Source: https://www.scstatehouse.gov/billsearch.php?billnumbers=3352&session=123&summary=B
Do you need help negotiating a workers' compensation settlement?  We know how to help in order to make sure you receive all the compensation that you are entitled under the law.  Don't let the insurance company get over on you– hire an experienced lawyer who can help you today!
---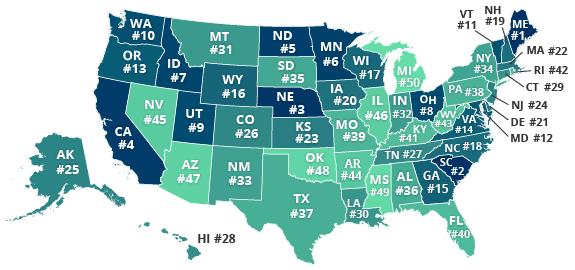 South Carolina Ranks #2 Worst Drivers in United States as a Result of Drunk Driving Statistics
Car crashes are a leading cause of death in the US and were expected to cause around 40,000 deaths by the end of 2018.
To put it plainly, America's roads are dangerous. Texting behind the wheel is a major reason for many traffic fatalities, and it's only getting worse. In 2016, 3,450 people were killed by distracted driving. Plus, cheap gas and a strong economy means America's 222 million licensed drivers are driving more than ever. More people on the road leads to more accidents and citations.
South Carolina was ranked No. 2 on QuoteWizard's list for "Best and Worst Drivers" across the United States. Last year, the State of South Carolina came in at No. 4, but an increase in DUIs brought it up in the rankings. Nearly half of all fatal crashes in South Carolina are because of drunk driving, according to the study. Drivers can blame an increase in DUIs for the jump from last year's rank as the fourth worst drivers to the second worst drivers this year.
However, South Carolina didn't nab the top spot when it comes to bad drivers — that was Maine; with Nebraska, California and North Dakota rounding out the Top 5.
Rankings for this study by QuoteWizard was determined by accidents, speeding tickets, DUIs, citations and fatalities in each state throughout the year.
The Goings Law Firm is committed to fighting drunk drivers in Court for the harm their cause to innocent people on the roads.  We have been awarded large verdicts and settlements for our clients against drunk drivers, and if you or a loved one has been injured or killed by a drunk driver, you may be entitled to financial compensation.  Call us today at (803) 350-9230 for a Free Consultation to see if we can help you.
---
Did you know? The roadways that we drive on right here in the Midlands are some of the most dangerous roads in our state. Through the first 11 months of 2018, there were a total of 62 fatal car accidents in Lexington County alone. Only two other counties—Greenville County and Spartanburg County—recorded more fatal accidents.
Most of these fatal traffic accidents are preventable, according to the South Carolina Highway Patrol, as a majority of them either involve drivers under the influence or passengers not wearing a seatbelt.
There are simple steps that you can take to help make our roadways safer in 2019:
Put the phone down. There's nothing happening on your phone that can't wait until you are safely parked somewhere.
Designate a driver. If you're planning an evening out with your girlfriends or an afternoon of brewery hopping with the guys, make sure that you have a safe ride home with someone who hasn't been drinking.
Buckle up! Not only is it the law, but it can save your life in an accident.
Watch out at stoplights. Keep your eyes peeled for red light runners—just because your light is green, it doesn't mean that the intersection is clear and safe for you to drive through.
Keep your distance. If the car in front of you has to suddenly stop, you don't want to run into the back of them! Leave a few seconds between you and the car in front of you to give you plenty of time to stop if necessary.
Despite your best precautions to travel on the roadways safely, we know that accidents do happen. If you're injured in an accident, give us a call! We'll be more than happy to talk to you and see if we are able to help you navigate the insurance process if someone has injured you in an automobile accident.