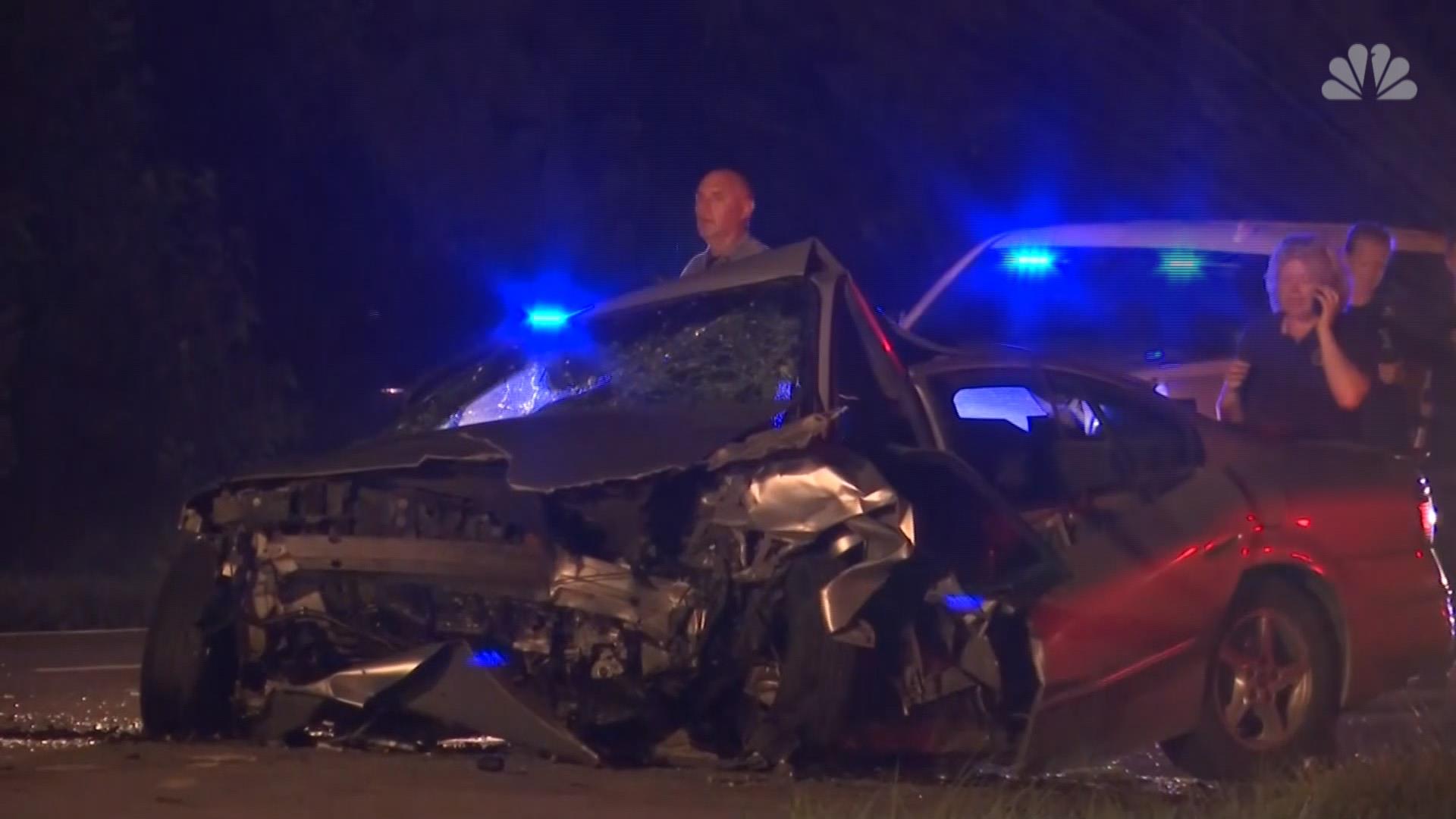 Our thoughts and prayers are with Rep. Katie Arrington, and the family of the deceased driver in a fatal collision that occurred in Charleston County on Friday night, June 22, 2018
Katie Arrington, a representative in the State House for the Lowcountry and a U.S. congressional candidate, was seriously injured in a fatal car wreck Friday night.   The driver of the vehicle that collided with Arrington's car was killed on the scene, according to Mount Pleasant's WCBD.  Reportedly, the collision occurred when the driver that was killed was driving on the wrong side of the road, striking Arrington.
Arrington won the Republican primary for the House of Representative (1st District) seat, defeating incumbent Mark Sanford.  She was traveling with a friend on U.S. Highway 17 when a driver traveling in the wrong lane collided with the vehicle Arrington was in.
Arrington "sustained a fracture in her back and several broken ribs, as well as injuries that required Katie to undergo major surgery including the removal of a portion of her small intestine and a portion of her colon," according to a statement released Saturday morning via her Twitter account. She is expected to remain in the hospital for at least two weeks, according to the statement, which read:
"Last night, Katie Arrington and her friend were traveling to Hilton Head, where Katie was scheduled to receive an award from a state medical organization this morning. Katie was the passenger in the car traveling southbound on Highway 17, when a vehicle traveling in the wrong direction — northbound in the southbound lanes of Highway 17 — struck the vehicle containing Katie and her friend. Katie sustained a fracture in her back and several broken ribs, as well as injuries that required Katie to undergo major surgery including the removal of a portion of her small intestine and a portion of her colon. Additionally, the main artery in her legs has a partial collapse and will require a (stent). Additional surgeries will be required including one likely today; and it is likely that Katie will remain hospitalized for the next two weeks.  As we all know, Katie Arrington is an extremely strong woman and has tremendous faith and an incredibly supportive family. And it is from her strong faith, the support of her family, the prayers and support of our community, and the incredible doctors and staff at the hospital that she is certain she will be back to work for our state soon. As her family asked last night, Katie asks for your continued prayers for the deceased and the deceased's family, as well as prayers for a quick recovery for Katie and her friend."
---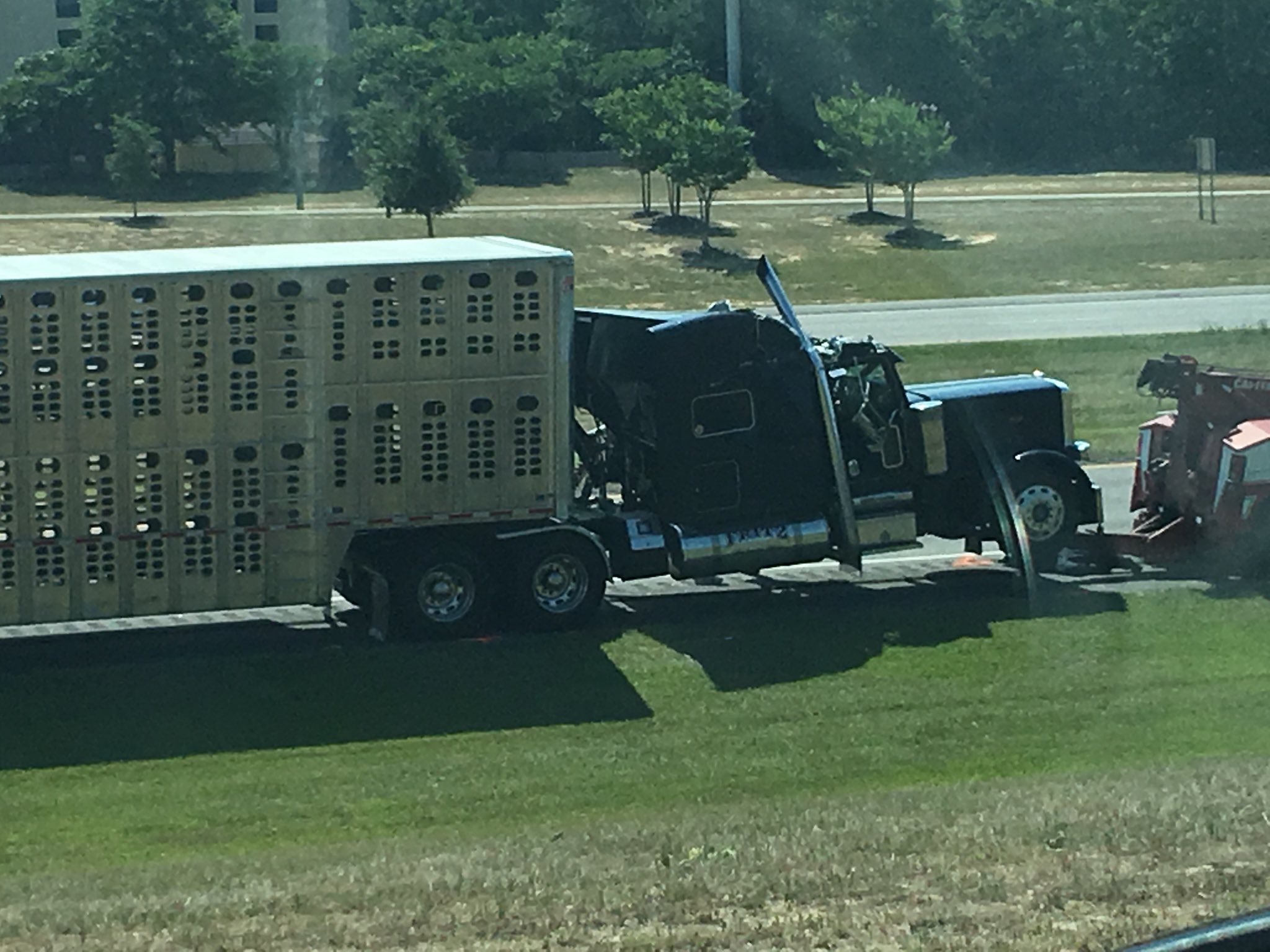 On Wednesday morning June 20, 2018, a 40-year-old Indiana man was tragically killed when a tractor trailer struck the construction lift he was operating on I-77 South in Columbia.  The crash happened just after 5 a.m. on I-77 South near the Blythewood Road exit, according to the S.C. Highway Patrol.
The collision involved a tractor-trailer and a piece of construction lift equipment, according to Lance Cpl. David Jones of the Highway Patrol. The tractor-trailer was traveling south on I-77 when it hit the construction equipment, which was moving in the southbound lanes, Jones said.  It was reported that the driver of the construction equipment was trying to cross from the median to the shoulder of the road, Jones said. When he was hit by the truck, he was thrown from the bucket of his equipment and killed.
Officials have identified the worker killed in an accident on I-77 as Nathaniel B. Deaton, 40, of Martinsburg, Indiana. Deaton was pronounced dead at the scene. An autopsy indicated the cause of death to be blunt force injuries suffered in the collision, says Richland County coroner Gary Watts.
I-77 South in Columbia was closed for more than 6 hours following the accident as S.C. Highway Patrol investigators reconstructed the scene. WLTX News 19 in Columbia spoke with Trooper David Jones who wants to share a reminder with drivers on the road. He says, "Make sure you limit your distractions. Slow down in construction zones, make sure you put your cell phone down and pay attention to your surroundings because again a lot of times these are active work zones."
Tragic collision on the interstates are preventable if drivers are exercising care and not distracted while driving.  It's important to slow down in construction zones and be mindful of workers that are making our roadways safer.  If you are a loved one has been injured or tragically killed in a collision in South Carolina, please contact the Goings Law Firm at (803) 350-9230 today to learn about your rights.
---
The Goings Law Firm, LLC has been featured in the Summer 2018 issue of Fig Magazine.
Fig is a local publication that explores "shopping, dining, arts, history and community in Columbia." The current issue focuses on food and drink.