Question: Do I have to use the workers comp insurance doctor?
Answer:
This is a question that we often hear from individuals who are dissatisfied with the medical care they been receiving from their employer's worker's compensation insurance carrier. For individuals who choose to go through this legal process by themselves the answer is most likely yes….you are stuck with their doctor. To those who seek the proper legal representation the answer and the outcome can be quite different.
The South Carolina Worker's Compensation Act provides that individuals who are injured while working on the job are entitled to medical benefits. These benefits need to be provided at no expense to the injured worker. At first blush, the Workers Compensation Act provides that those individuals seeking medical treatment must receive treatment initially from a doctor provided by the employer and their worker's compensation insurance carrier. That medical treatment must continue until it lessens the period of disability or the insurance doctor has placed you at maximum medical improvement ("MMI"). Similar to how your car's damage is devalued instantly in an automobile accident by the insurance carrier, some injured workers find the insurance carrier's physician devalue their injuries as well. This process often leads to months of frustration treating with a physician who will not listen to their needs or hastily rushes them out the door to end treatment.
If you have the proper legal representation, however, the process may be very different. Prior to my representation of injured workers, I worked as counsel for 14 years representing workers compensation insurance carriers. I have worked with some excellent carriers and physicians and unfortunately have seen firsthand some of the struggles injured workers face when paired with some carriers and physicians who do not care. My unique perspective allows me to know which physicians to steer away from and how to utilize the insurance industry standards and protocols for changing medical providers. We work, using the law, to obtain second opinions provided by the carriers or through our own means to allow our clients to get the best medical treatment that they need. Let me see if I can provide you that same medical treatment. For free consultation on your workers compensation claim, call me at 803-350-9230.
Answered by Christian E. Boesl, Manager of the Workers' Compensation Department
---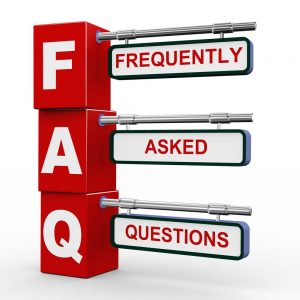 "I thought I was entitled to pay while I was out of work?"
Answer:  It's the 7/14 Rule
Every day we get asked… "I thought I was entitled to pay while I was out of work?"  Our response is always the same  "It's an easy rule and I have no idea why the insurance carrier hasn't paid you."  The reality is the Workers' Compensation Act in South Carolina provides a very clear rule of law…injured workers are entitled to 2/3 of their gross pay (temporary total disability [TTD] benefits) while out of work from a work injury.  I call it the 7/14 rule.  South Carolina Coda Ann. 42-9-200 provides that once an injured worker has been out of work 7 days (does not have to be consecutive) they are entitled to start receiving 2/3 of their average weekly wages (gross).  Starting the 8th day that worker is entitled to start receiving compensation from the insurance carrier.
If the injured worker is out of work the 8th through the 14th day they will receive benefits for each of those days.  If the injured worker has not gotten better by the 15th day the insurance carrier has to go back and provide payment for those first 7 days that were not paid.
For the first 150 days from the reporting of the accident by the employee to the employer Weekly benefits will need to continue until the treating physician has released them to go back to work full duty (no restrictions) or they have been released to some type of light duty and the employer can accommodate those restrictions.  If you have not been released or your employer cannot accommodate then the carrier has to continue to provide the payment of "timely benefits."
The second 150 days is a crucial and often misunderstood or just blatantly ignored rule by insurance carriers as well.  After 150 days has run on your claim and if you have not returned to work, the insurance carrier cannot turn stop off your benefits, even if they offer light duty or get their doctor to release you full duty (SC Code Ann. 42-9-260).  Stoppage of your weekly benefits can only come by way of a signed Order by the Commissioner. As with the failure to start benefits we see often the same mistakes made by insurance carriers who fail to keep benefits running as required by the law.
Do you have Questions about Not Getting Paid by Workers Compensation for an On the Job Injury?
Let us help you navigate through and around some of the insurance carrier obstacles preventing you from receiving the full benefit of the law. If you need answers as to why you are not getting paid by the insurance carrier if you have been injured on the job, please contact the Goings Law Firm, LLC today and ask to speak with Workers Compensation Attorney Christian Boesl.  The call is free to see if we can help you–  workers compensation claims are tricky and you may need to hire an experienced lawyer in South Carolina to protect your legal rights.
---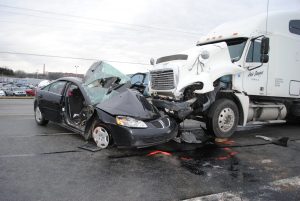 An experienced trucking accident attorney must be consulted following a collision that results in serious injuries. Negligent and reckless truck drivers are a threat on South Carolina's highway, particularly on the Interstates. Large trucks commonly haul heavy loads, the drivers are distracted, and the trucking companies force its drivers to complete demanding trips across the United States. The most common causes of trucking collisions are the following:
Distracted driving
Using the Phone While Driving
Driver fatigue
Lack of driver training
Unsecured cargo
Improper maintenance
Improper trailer connection
Speeding
Overloaded cargo
Drug/alcohol abuse
Failure to maintain proper distance
While distraction and fatigue top the list, there is a growing pattern of truck drivers operating their vehicle under the influence of drugs, especially drugs to assist in keeping drivers awake on the road such as methamphetaimes.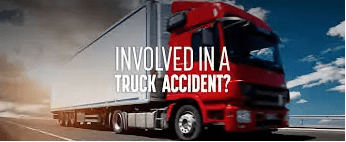 What to Do If You Were Involved in a Collision with a Truck or Commercial Vehicle?
Large medical bills, lost wages, loss of earning potential, surgeries, disability, permanent impairment—- this can be the reality following a trucking accident that involves a large commercial vehicle. In order to recover for your injuries, the law requires proof that the truck driver was negligent or careless in the operation and that a reasonable person would not have caused the collision. The negligence can also be rooted in improper maintenance, inadequate training, or a failure to monitor drug use, or failure to comply with customary safety standards. It is important that you contact an experience trucking accident attorney if you were involved in a collision with a truck or a large commercial vehicle.
The Goings Law Firm, LLC is dedicated to improving the safety of South Carolina's highways and ensuring that victims of trucking accidents are reasonably compensated for their injuries. If you or a loved one has been seriously injured by the a 18 wheeler, large truck, or a commercial vehicle, you need to contact the Goings Law Firm, LLC today at (803) 350-9230 for a free and confidential consultation. Attorney Robert Goings was voted the best in Columbia– the 2017 "Top Personal Injury Attorney" in Columbia, South Carolina by the Columbia Business Monthly. Let us put our experience to work for you today!